Summer Internship at Sunwealth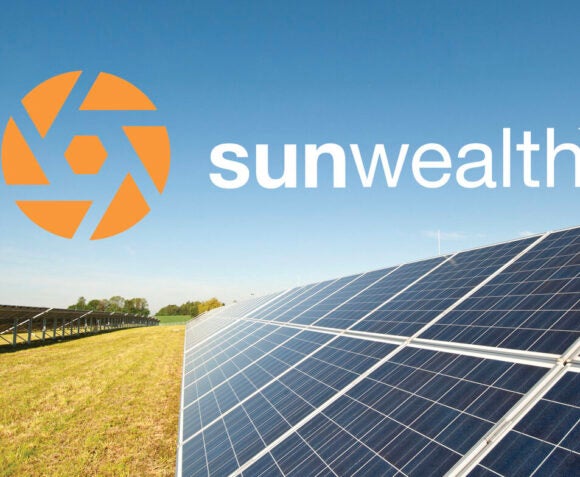 Details
Location:
Boston, MA
Application Deadline:
January 30, 2023
Term:
May – August 2023
Compensation:
Paid
Level:
Undergraduate
Hours:
Part-time (20 hours/week)
---
Applications for this position are closed.
Description
This opportunity is exclusively open to Penn undergraduate students.
Sunwealth's mission is to invest in the future of energy, generating financial, social and environmental returns for investors and communities. Sunwealth sees the future of energy as decentralized, decarbonized and inclusive. They make it possible for individuals and organizations to invest in that future, bringing new capital and solar access to markets overlooked by traditional solar investors.
One student will have the opportunity to work rotationally at Sunwealth with each of their departments, which will give students an understanding of the company's core functions, while allowing them to get hands on with some of the key tasks within each group. The goal is to make this internship meaningful, introduce students to many different areas of the business, and ensure that they get a sense of the business.
The 12-week Sunwealth Summer Internship will be split into 1-2 weeks with each core group, spending equivalent time in each department on a few initiatives. Here are some of the tasks a Sunwealth Summer Intern could be a part of:
Finance: See the world of financial modeling and project finance.
Asset Management: Assist with revenue collection and project performance tracking.
Investor Development: Perform tasks related to growing the investor pipeline.
Accounting: Learn and aid in accounting processes.
Investor Management: Be a part of managing our current investor portfolio.
Marketing: Within Investor Development, the student might create marketing content.
Project Development: In Project Development, students will join calls with developers and assist with expanding our portfolio of solar projects.
Corporate: The student will be a part of fostering company culture as well as legal support.
Qualifications and Experience
Preferred degree program/s:
Environmental Studies
Business (Economics, Finance, etc.)
Professional experience/qualifications:
Strong attention to detail, problem-solving, and eagerness to learn
3rd-year student / Junior preferred
1 internship or relevant, previous work experience preferred
U.S. Work Authorization required; Sunwealth does not provide sponsorship for employment at this time
COVID-19 Vaccination (3rd dose if eligible)
Sunwealth is committed to fostering a diverse and inclusive workplace and all individuals, especially those who self-identify with a historically underrepresented minority group, are encouraged to apply.
Application Instructions
Applications for this position are closed.