Report
Preparing PGW for a Low-Carbon Future
Oscar Serpell, Wan-Yi "Amy" Chu, Benjamin Paren, Giridhar Sankar
|
October 16, 2019
PGW, Philadelphia's municipally-owned gas company, is responsible for one-fifth of the city's carbon emissions. How can an old gas company learn new carbon-neutral tricks? Explore two options.
---
This research was made possible through a generous gift from Carl Goldsmith (W'88).
---
Executive Summary
Climate change is forcing cities, countries, and corporations around the world to reassess the vulnerability and liability of their assets and planning procedures. In Philadelphia, the municipally owned gas utility (PGW) is faced with a number of considerable challenges related to regional emissions targets and state or federally imposed carbon constraints.
Natural gas distributed by PGW contributes nearly one-fifth of the city's carbon emissions, and alone is responsible for at least $184 million in externalized global warming costs each year. The transition to a carbon-constrained energy system poses an existential threat to the company, and a significant financial risk for the company's residential, commercial, and industrial customers who are likely to foot most of the cost. 
To protect Philadelphia from this vulnerability, and to work toward its ambitious emission goals, the City is considering options for how to decarbonize the energy demand currently met by the PGW network. This report explores two possible strategies for achieving this carbon neutrality.
The first strategy is to maintain the existing PGW network and gas-powered end uses but to replace the natural gas with synthetically produced carbon-neutral methane fuel. This would avoid expensive appliance replacement for PGW customers and would maintain the current use of the pipeline network. It would also, however, require the regional construction of expensive and groundbreaking facilities in order to produce methane using just water, renewable electricity, and captured CO2. 
The second decarbonization strategy is to electrify regional heating demand and meet the increased electricity demand with renewable grid capacity. This strategy would force the retirement of the existing pipeline network and all distributed gas-fired heating appliances including boilers, stoves, and furnaces. It would also require any investments in storage and distribution infrastructure needed to handle the increased load.
Both strategies prove to be extremely expensive endeavors due primarily to the enormous energy demand that PGW currently meets. In this analysis, we explore several meaningful challenges unique to each strategy, in order to distinguish the likely impact on the region and to assess both strategies against a business as usual scenario.
The fuel replacement strategy has a high demand for land, and because of the efficiency gains accrued from proximity, land used for creating the synthetic fuel should be located somewhere within the region. The electrification strategy also demands many square miles of renewable energy generation, but this demand can more easily be met from anywhere within the PJM footprint. The fuel replacement strategy also has approximately double the annual electricity demand of the electrification strategy because of the technological inefficiencies of electrolysis. However, synthetic fuel provides an intrinsic storage solution for seasonal heating, where the electrification strategy does not.
The electrification strategy, though more efficient, would require additional storage in order to meet seasonal demand. Electro-chemical storage capacity is costly and technologically ill-suited for seasonal storage because of self-discharge and capacity loss. Finally, the electrification strategy renders PGW obsolete, at least in its current role as a gas utility. Under the electrification strategy, the City would need to decide whether to transform PGW into a municipal power provider, permanently ceasing operations and transferring all energy services to PECO, or embrace some hybrid combination of the two.
Ultimately, this analysis concludes that the cost implications and unknown parameters of each strategy are extremely significant, especially compared to simply maintaining the gas network and existing natural gas supply. Nevertheless, both strategies provide emissions reductions not offered by a business-as-usual scenario.
Meeting carbon emissions goals (either self-imposed or mandated by other levels of government) requires the City to prioritize decarbonization, and both of these strategies can help achieve that goal. However, a balanced and measured combination of elements from both strategies is likely the most resilient, efficient, and future-proof method of system decarbonization owing to the high capital and energy costs of both strategies.
---
This project is being conducted under the supervision of Dr Mark Alan Hughes, as part of the Kleinman Center's multi-year research on the future of energy in Philadelphia and its metropolitan area.
---
Associate Director of Academic Programming
Oscar Serpell oversees student engagement activities, new student programming, and alumni connections. He also participates in several key research projects at the center and also writes blog posts and policy digests on timely energy policy topics.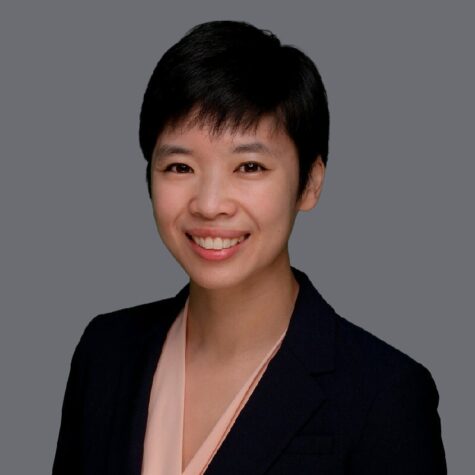 Wan-Yi "Amy" Chu
Assistant Professor, Mills College
Wan-Yi "Amy" Chu is a former postdoctoral researcher in the Goldberg Group, located in the Department of Chemistry at the University of Pennsylvania.
Alumni Research Fellow
Benjamin Paren is an alumni research fellow at the Kleinman Center and a postdoctoral research associate in the Research Laboratory of Electronics at the Massachusetts Institute of Technology.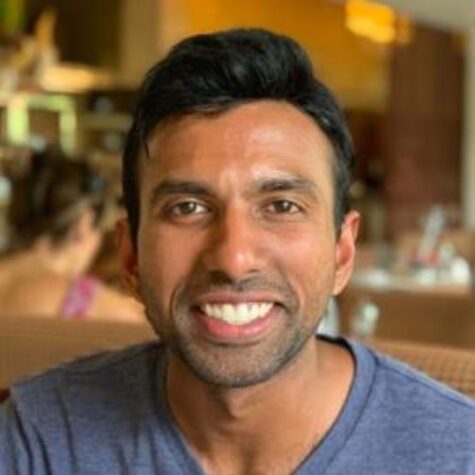 Giridhar Sankar
The Wharton School
Giridhar Sankar is currently pursuing a master's of business administration from the Wharton School and a master's of international studies from the Lauder Institute.