Climate & Energy Policy Seminar
---
Connect with researchers across campus, meet like-minded students, and get published.
---
About the Seminar
Each spring, the Kleinman Center hosts its undergraduate student fellows program and climate and energy policy seminar series. This program is designed as a competitive and selective appointment for committed undergraduates. Admitted students are expected to attend a lunchtime seminar every other week at the Kleinman Center for Energy Policy. These energy and climate policy seminar sessions provide students with the opportunity to meet and hear from energy researchers as they discuss the findings and policy implications of their recent research.
Seminar Topics and Speakers
Lectures and discussions cover a wide range of energy and climate topics, including:
Adaptive Design
Climate Science and the Carbon Cycle
Energy Markets
Environmental Justice
Environmental Law and Regulation
Environmental Risk Management
Renewable Energy and Storage
Transportation
Last year's speakers included:
Shelley Welton, Presidential Distinguished Professor of Law and Energy Policy
Scott Kleinman, Co-President of Apollo and founder of the Kleinman Center
John Quigley, Director, Center for Environment, Energy, and Economy at Harrisburg University of Science and Technology
Matthijs Bouw, Associate Professor of Practice in Landscape Architecture & Nick Pevzner, Assistant Professor in Landscape Architecture
Deep Jariwala, Assistant Professor in Electrical and Systems Engineering
Megan Ryerson, UPS Chair of Transportation and Associate Dean for Research at Weitzman School
Dorit Aviv, Assistant Professor of Architecture
Susanna Berkouwer, Assistant Professor of Business Economics & Public Policy
Student Opportunities 
Student fellows selected for this seminar have many unique opportunities for both academic and professional development.

Networking. In addition to learning from many of Penn's top energy researchers, admitted students can engage and network with presenters and other student fellows.
Publishing. Blog posts that students submit at the end of the semester are published on the Kleinman Center website and shared with our growing community of students, faculty, policymakers, and industry experts.
Career Building. This program is an excellent career-building opportunity, helping student fellows develop a deep understanding of energy and climate policy topics. As official members of the Kleinman Center community, student fellows receive a number of ancillary benefits such as occasional opportunities to meet visiting scholars and speakers, advanced notice of Kleinman Center events, and the professional benefits of having an official association with a globally respected energy policy center.
Field Trip. Under normal circumstances, we also host an optional and all-expenses-paid day trip to a significant energy facility or policy institution within the region. Unfortunately, because of the ongoing precautions around the coronavirus pandemic, this trip may not be possible this year.
In addition to attending seminar discussions, each student fellow must submit a blog post (~600 words) on an energy or climate topic of their choice by the end of the semester. Student fellows then work with the Kleinman Center's editorial and communications team to publish their blog on the Kleinman Center website.
2022 Publication Highlights
Our seminar participants have written on a variety of topics—from microgrids to precision agriculture.

Sabine Chavin
Microgrids have the potential to improve the resiliency and efficiency of our electrical grid. But the lack of clear regulations can be a barrier to developing projects.
---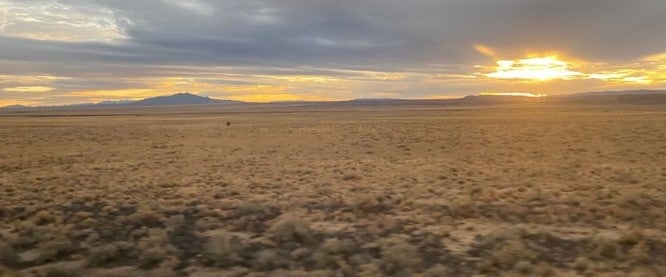 Andrés Eskenazi
Why developing and expanding passenger rail in the United States is critical in the fight against climate change.
---

Emma Schultz
Extended Producer Responsibility is a policy solution that will help keep plastics out of our environment and place the economic burden of negative externalities back on manufacturers.
---

Eitan Weinstein
Molten-salt reactors could potentially provide carbon-free nuclear power with less radioactive waste and for a more affordable price. But the technology is not without its complications.
---

Linda Wu
Big data is helping farming become more efficient and waste less with specific crop management recommendations. But with little to no regulation, farmers are concerned that their data could be used against them.  
---
Meet Our 2022 Student Fellows