Certificate in Energy Management & Policy
---
Open the door to a career in energy with a respected credential built on targeted coursework.
---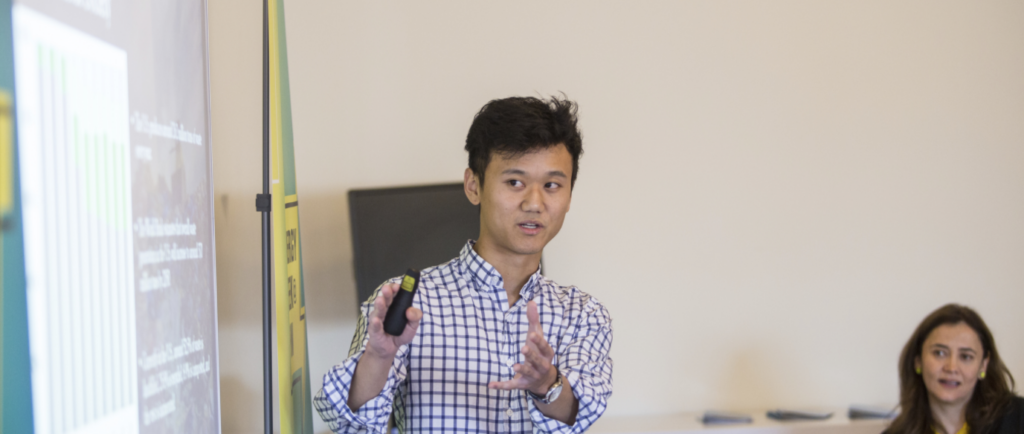 Certificate Design
Penn graduate students who wish to earn the Certificate in Energy Management and Policy must successfully complete ENMG 5020: Introduction to Energy Policy, one foundation course selected from a preapproved list of four courses, and three courses within one of the three concentration tracks: Energy Markets, Risk, and Finance; Regional Energy Planning; or Energy Law and Policy.
There is a total of five-course units to complete the certificate. Students are highly encouraged to participate in an applied learning experience to complement their discipline-centered course work, though it is not a requirement.
"I loved that the certificate program fosters a diversity of thought and pushes you to take classes from other schools to broaden your perspective."

— Hayley McCurdy (MES'20)
Candidates
The certificate is available to all of Penn's currently enrolled graduate students, but is aimed at those in the following programs:
Law—JD
Law—Master in Law
SAS—Master of Applied Geosciences
SAS—Master of Environmental Studies
SAS—Master of Public Administration
SEAS—Master of Mechanical Engineering and Applied Mechanics
Weitzman School—Master of City and Regional Planning
Wharton—MBA
Designed to complement the curricula of the above programs, this certificate provides an understanding of relevant topics in energy policy and the analytic skills necessary for policy development and implementation. Recipients will be well-suited for work in government organizations, think tanks, and NGOs.
Deadlines
Spring 2022 Admission: November 1, 2022
Fall 2022 Admission: January 12, 2023
Admissions
Students at the Weitzman School
Complete the certificate program application and send it to the Weitzman School admissions office (110 Meyerson Hall or admissions@design.upenn.edu).
Students at Other Schools
Complete the certificate program application via ApplyWeb. To receive a fee waiver code, contact the Weitzman School admissions office prior to submission.
Note: Students must be currently enrolled in a graduate program at the University of Pennsylvania to pursue this certificate.
"I'll graduate with a master of environmental studies degree, but my experience with the Kleinman Center feels like a second master's degree."

— Brandon Burke (MES'18)
Curriculum
---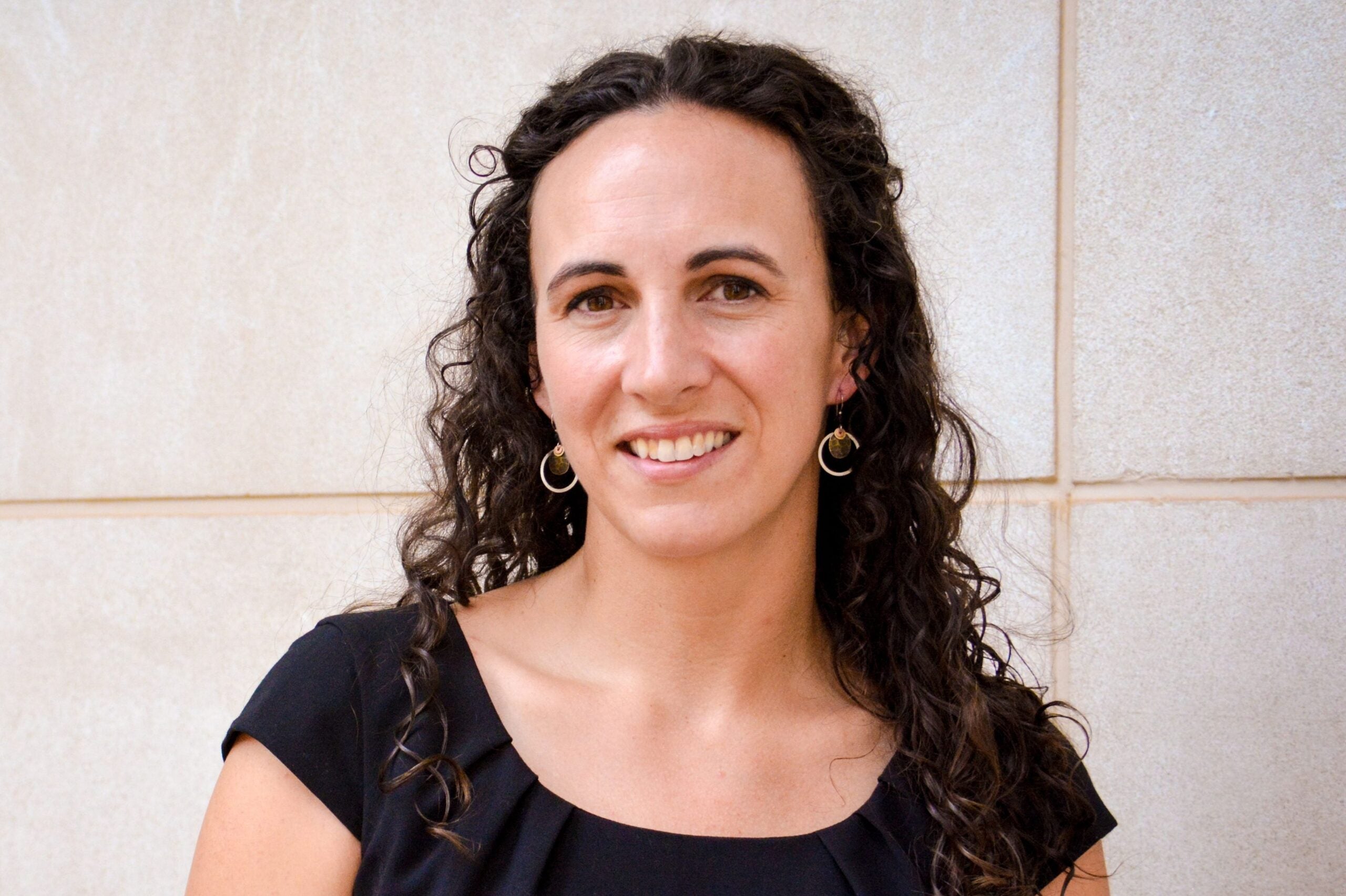 Introduction to Energy Policy
ENMG 5020
Shelley Welton
This course provides an advanced introduction to the design and delivery of energy policy at various levels of government in the U.S. and elsewhere.
---
Required Course
ENMG 5020: Introduction to Energy Policy
ENMG 5020 is only offered intermittently and there are no substitutions available. It is recommended that you take this course as soon as possible.
Foundation Courses
(Choose one)
ENMG 507: Ideas in Energy Policy
ENVS 644: Energy, Waste, and the Environment
ENMG 503: Topics in Energy Policy: Emerging Ideas in Energy
EAS 505: Climate Policy and Technology
CBE 505: Carbon Capture
CBE 545 Electrochemical Energy Conversion and Storage
Courses by Track
(Choose three from a single track)
BEPP 761: Risk Analysis and Environmental Management
BEPP 763: Energy Markets & Policy
BEPP 805: Risk Management
EAS 506: Electricity and Systems Markets
ENMG 508: Geopolitics of Energy in Russia and Eurasia
FNCE 756: Energy Finance
GAFL 514: Public Finance and Public Policy
GAFL 621: Public Economics
OIDD 5250: Thinking with Models
CPLN 531: Introduction to Environmental Planning & Policy
CPLN 750: Advanced Transportation Seminar: Air Transportation Planning
CPLN 730: Sustainable Cities
ESE 520: Agent Based Modeling and Simulation
LARP 780: Topics in Theory and Design
OIDD 5250: Thinking with Models
URBS 417: Cities and Sustainability
EAS 503: Energy Systems and Policy
ENVS 620: Developing Environmental Policy
ENMG 508: Geopolitics of Energy in Russia and Eurasia
LAW 634: Environmental Law
LAW 695: Land Use Law
LAW 919: Energy Law and Climate Change
LAW 931: Regulatory Law and Policy
LAW 985: Oil and Gas Law
LGST 815: Environmental Management: Law and Policy
Your certificate courses can double count with your degree requirements, provided you have approval from your home department.
Students Admitted Before 2020
Students admitted to the certificate before 2020 are able to follow the old certificate design. This includes taking ENMG 5020: Introduction to Energy Policy and any 4 other courses from any of the above tracks. For these students, MEAM 502: Energy Engineering and MSE 545: Energy Storage & Technology can be taken for credit.
Petitions
Students may petition to count a course not currently listed on the approved list toward the certificate requirement. All petitions must be submitted in writing to Oscar Serpell and should include the course description and full syllabus, in addition to a summary of the main learning outcomes of the class, prepared by the student.
For students admitted after 2019, petitions must also make the case for why the course is relevant for the student's chosen track. Please note that following the redesign of the certificate, the Kleinman Center will be more cautious about approving courses that are not pre-approved.
---
For questions about the certificate program, please contact Oscar Serpell.
---
The certificate program exposed me to a cross-section of courses from different departments. Being able to think like an engineer, a lawyer, or a designer gives me an interdisciplinary perspective and helps me be nimble.

Miriam Posner (MPA'16)