---
Scholars from the University of Pennsylvania are on the ground at COP27 in Sharm El-Sheikh, Egypt. Follow their updates from the climate conference and tune into a special podcast series from Energy Policy Now.
---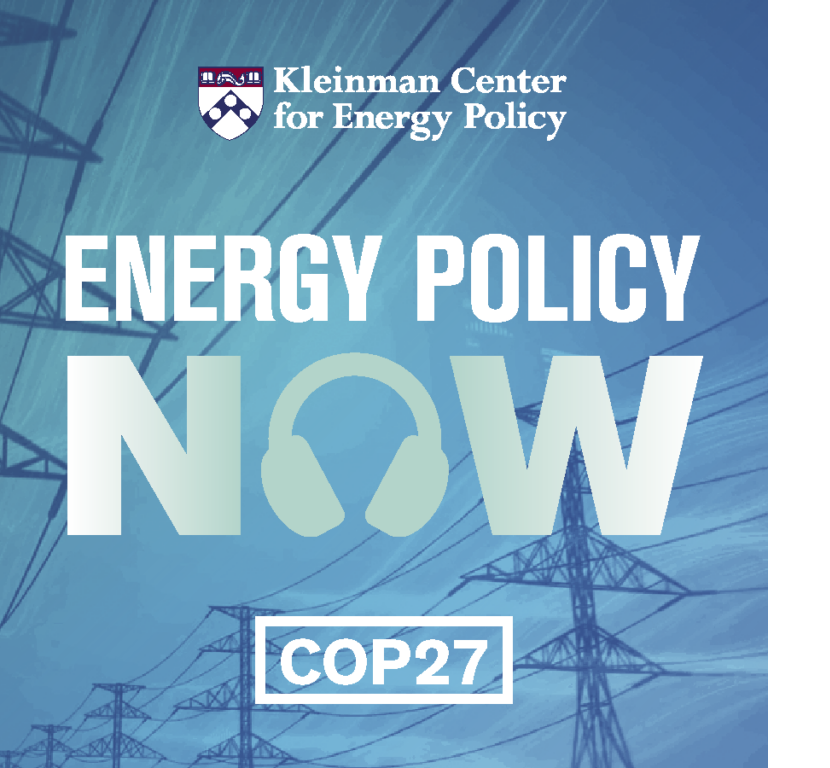 Energy Policy Now Podcast
Guest: Stacy-ann Robinson
Loss and damage finance has made it onto the official COP agenda for the first time at Sharm El-Sheikh. An expert on small island states discusses why the issue has been so contentious.
Guest: Allison Lassiter
New research explores ways to measure countries' success in adapting to climate change.
Guests: Eugenie Birch, Bill Burke-White, Mauricio Rodas
Three experts on cities discuss the efforts of urban communities to navigate climate change. 
Guest: Scott Moore
Scott Moore, Director of the Penn Global China Program, discusses China's perspective on loss and damage finance, and the country's future role in the Paris climate process. 
Guest: Steven Finn
Food waste is a major driver of climate change and a cause of food insecurity. Penn's Steven Finn highlights the challenge and solutions discussed at COP27.
Guest: Koko Warner
COP27 in Sharm El-Sheikh, Egypt has been called the "implementation COP". Yet concern exists that the COP process may be ill-suited to putting climate plans into action.
Insights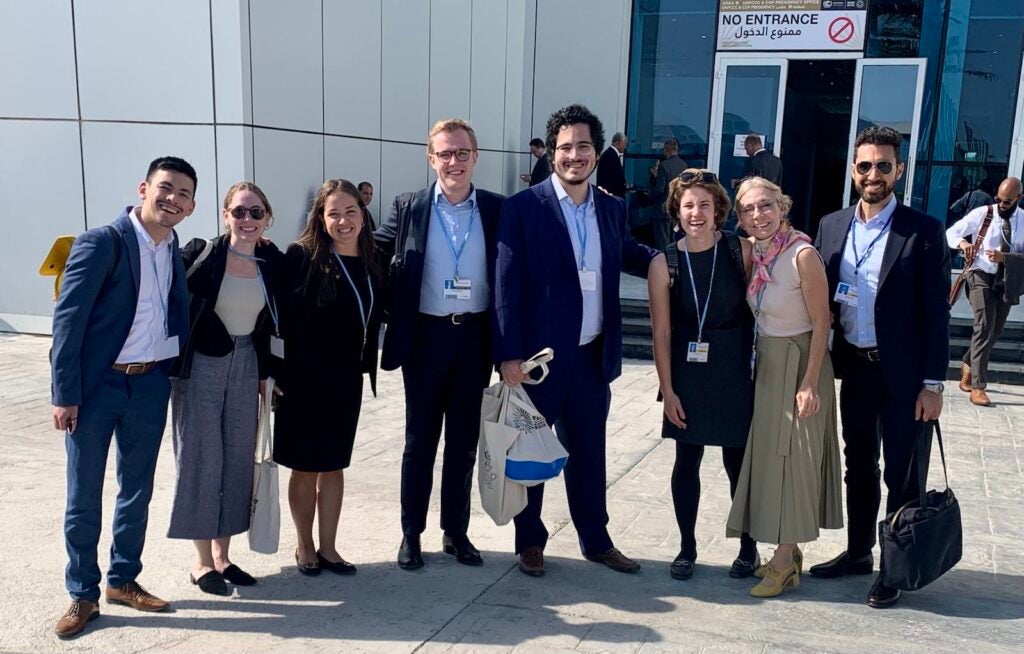 Authors: Sage Lincoln & Hannah Sachs
Cities in developing countries are at the most risk for climate-related disasters and need increased financing to address these challenges. Can the private sector play a role?
Authors: Mostafa El-Harazi & Noor Irshaidat
Although the current international climate regime lacks any explicit "enforcement mechanism provisions," the system is not doomed. Local stakeholders and members of civil society have great incentives to tackle climate change despite the absence of explicit provisions.
Authors: Alexan Stulc & Johan B. Stagstrup
States fail to make progress on the UN carbon trading system at COP27 in Sharm El-Sheikh, likely leaving the system inoperative until 2024.
Author: Paul-Angelo dell'Isola
COP27 was meant to be the "Implementation COP." But is implementation possible without a model of multilevel governance?
Authors: Alara Hanci & CeCe Coffey
Small island states are vulnerable to the most severe impacts of climate change. Litigating loss and damage at the International Court of Justice could help countries build international consensus.
Author: Santiago Cunial
The world needs new norms of financing that account for the historical responsibilities of developed countries in causing climate change and, at the same time, deal with their fiscal problems.
Author: Allison Lassiter
The devil is in the details when it comes to measuring our progress on adaptation.
Philadelphia Inquirer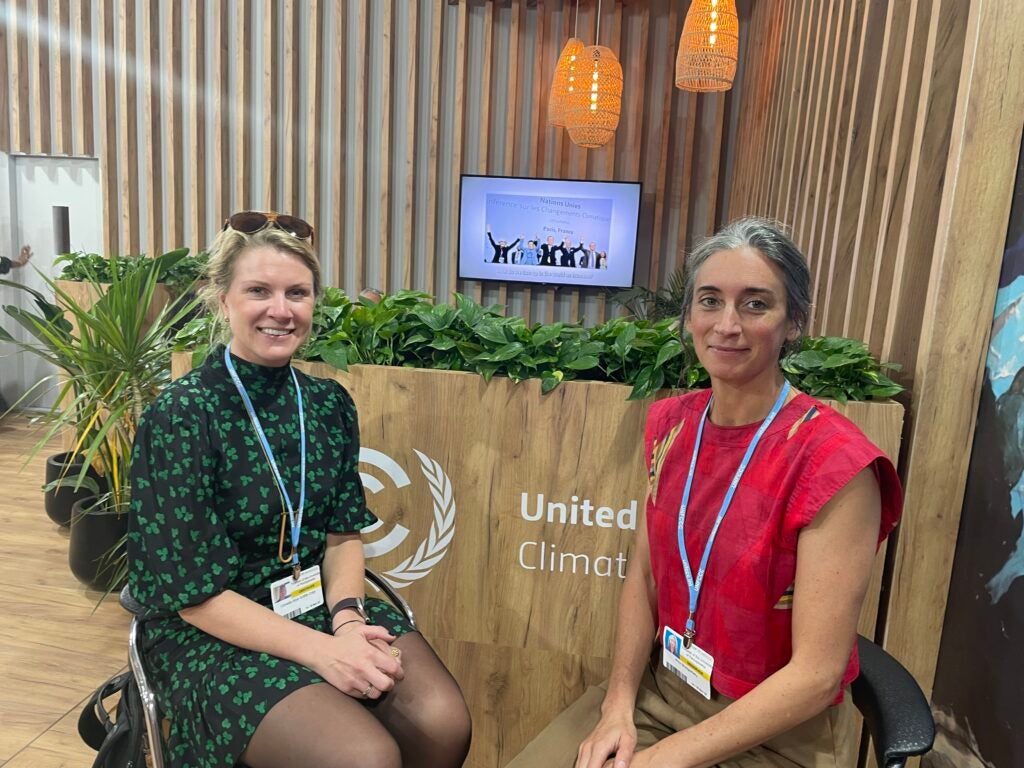 Authors: Eugénie Birch, Andrew Hoffman, Scott Moore, Steven Finn, William Burke-White, Lauren Anderson, Johan Stagstrup, Sam Wong, Alexan Stulc, Amy Montgomery & Cornelia Colijn
A delegation from the University of Pennsylvania attended the conference in Egypt and shares their takeaways for our city.
Author: Cornelia Colijn
Hundreds of thousands of hours of climate negotiations come down to three questions: What are we going to do, how are we going to do it, and who is going to pay for it?
Authors: Eugénie Birch & Mauricio Rodas
In many ways, the city is a leader in the way municipalities respond to extreme heat events. But there is more that can be done.
Other Press
Author: William Burke-White
William Burke-White of Penn Carey Law proposes a new type of international treaty that would support climate-friendly private foreign investment.
Penn Today
An interdisciplinary group of representatives from Penn traveled to Sharm El Sheikh, Egypt, for this year's United Nations climate change conference, where the University played its largest role yet. "Penn has real expertise on climate solutions, so it's really important for us to participate in these international venues where finding solutions is the number one priority," says Cornelia Colijn of the Kleinman Center for Energy Policy.