Insight
My Experience at EPA as an Emergency Management Intern
Nicholas Zhu
|
August 27, 2019
While FEMA receives most of the national spotlight, student Nicholas Zhu learned that EPA plays a significant role in national emergency response initiatives, which often involve the containment of energy resources such as oil or radioactive matter.
This summer I had the opportunity to work at the Environmental Protection Agency's headquarters in Washington D.C. Specifically, I was part of the Office of Emergency Management (OEM) within the Office of Land and Emergency Management (OLEM). Prior to my internship, I wasn't aware of the emergency response work EPA does. Although the Federal Emergency Management Agency (FEMA) gets headlines, EPA addresses the environmental aspects of an emergency, which often involves the containment of energy resources such as oil or radioactive matter.
OEM is divided into four divisions, all of which I had the chance to work with.
The Preparedness Readiness Operations Division (PROD) oversees On Scene Coordinators through an Emergency Operations Center. The Center reminds me of NASA's mission control center in Apollo 13. I helped with two projects: I used ArcGIS to visualize lines of emergency response jurisdiction between EPA and the Coast Guard. Additionally, I used Qlik Sense, an online data analytics platform, to create insights regarding contaminants in the lower 48 states. I really appreciated this technical training, because it extended what I've learned at Penn. For example, PROD's data analysts built upon my existing GIS foundation and taught me how to effectively use many new functions and tools.
The Resources Management Division (RMD) ensures that OEM's resources are allocated and used properly. I worked with them to develop OEM's 2020-2024 strategic plan, which includes mission, vision, core values, goals, and objectives sections. Additionally, I helped them implement EPA's Lean Management System (ELMS), which aims to reduce the amount of time spent on certain tasks. RMD used ELMS to more effectively distribute OEM's funding across categories such as travel expenses, training, and contracts.
The Chemical Biological Radiological Nuclear and Consequences Management Advisory Division (CBRN CMAD) provides training, scientific expertise, and leadership during spills, releases, and other hazardous events. I worked with them on a new strategic plan, which followed the same procedure mentioned earlier. Interestingly, CMAD does a significant amount of work on counter-terrorism, and they often collaborate with the Department of Defense. Until I met the members of CMAD, I never really made a connection between terrorism and harm to the environment.
The Regulations Implementation Division (RID) writes regulations and policy that aim to increase preparedness and safety while decreasing potential damage. While I didn't work extensively with this division, they still taught me much about the relationships between emergency response and environmental policy. 
Most emergencies are impossible to predict. There's no heads-up before an oil spill, and at most a few days before a major natural disaster. In early July, we received a call regarding a chemical hazard caused by amateur firework chemists in Minnesota. Despite the proximity of Independence Day, we couldn't possibly have anticipated that this specific incident would happen. However, I learned that consistent preparation and quick response actions can significantly protect our health and limit damage.
Expecting the unexpected is a difficult career, but the folks in OEM consistently remained optimistic and energetic. During meetings spirits were always high. Overall, even though I was an intern, I felt legitimately accepted as a contributor and not an unnecessary burden. I know that I barely scratched OEM's surface, which is both frustrating and promising. I'd like to thank the Kleinman Center for providing me with funding. Their generosity made this internship possible, and I know that this experience will continue to serve me well.
---
Do you have an energy idea you want funded? Learn more about our student grants that make opportunities like this possible.
---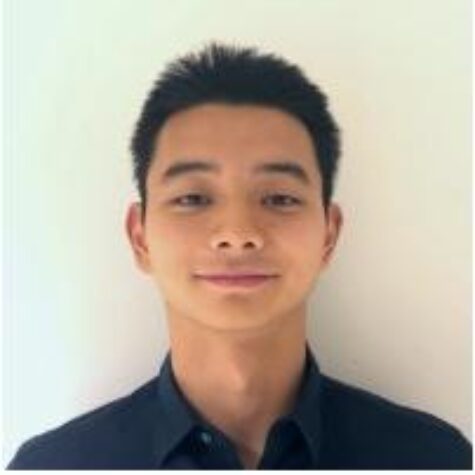 Nicholas Zhu
School of Arts and Sciences
Nicholas Zhu is a student of Environment Studies and Urban Studies at the University of Pennsylvania.