Report
The Best Local Response to Climate Change Is a Comprehensive Efficiency Plan
Oscar Serpell, Wan-Yi "Amy" Chu, Benjamin Paren
|
July 23, 2020
The City of Philadelphia has committed to reducing its carbon emissions by 80% by 2050. But achieving this goal largely depends on developing a carbon-neutral regional electricity grid. The most effective response may be to first focus on local energy efficiency.
---
This research was made possible through a generous gift from Carl Goldsmith (W'88).
---
Executive Summary
Following the signing of the Paris Climate Agreement in 2016, and subsequent withdrawal by the United States—a key player in the negotiations—many cities around the world committed to upholding the target of achieving an 80% reduction in greenhouse gas emissions by 2050.
Philadelphia, for example, committed to an "80 by 50" plan in 2016. However, Philadelphia has limited power to influence the rate of grid decarbonization or the electricity costs that may result from this decarbonization. The city simply represents too small a portion of the relevant energy market.
Without a clean electricity grid—powered entirely by zero-carbon energy sources such as solar, wind, hydropower, nuclear, and fossil fuel combustion coupled with carbon capture technology—cities cannot feasibly fully decarbonize their energy demand. Cities can, however, reduce their demand for grid electricity and fossil fuels by improving building efficiency, influencing traffic and mobility patterns, utilizing waste heat, generating electricity through distributed sources, and by encouraging behavior change.
It may, therefore, be in the city's best interest to increase efforts to reduce local energy use rather than focus so heavily on the goal of electrifying demand with the hope of eventually being a part of a larger carbon-neutral grid. Improving Philadelphia's energy efficiency would not only reduce emissions regardless of grid mix, it would also reduce energy costs for low-income communities, improve the city's standard of living, insulate the city from future energy cost fluctuations and grid reliability issues, and make the eventual transition to clean energy easier by reducing seasonal fluctuations in demand.
Using example initiatives from some of the world's most energy efficient cities. this report argues that an effective citywide efficiency plan can be designed around three pillars—or policy strategies—each designed to support an organic transition to a sustainable local energy system:
Guide Through Investment
Upgrade or retrofit municipal assets with systems that are more energy efficient
Offer cost-sharing programs to homeowners and businesses for implementing greener infrastructure
Direct investment in public spaces with efficiency in mind
Provide free inspections and consultations to homeowners and businesses
Enforce Through Regulation
Reconsider existing regulations on traffic, parking, and building standards and determine if they are still supportive of 21st century goals
Introduce penalties and ensure strict enforcement
Direct funds from penalty systems toward achieving the targeted goal
Encourage Through Education
Invest in community education and foster community initiatives, competition, and engagement so that residents and businesses understand the co-benefits of efficiency improvements
Use surveys and community feedback to develop an in-depth understanding of residents' primary concerns and priorities and their willingness for investment and behavior change
Provide clear and detailed goals, objectives, and measures of success based on the information and preferences revealed through community engagement
Associate Director of Academic Programming
Oscar Serpell oversees student engagement activities, new student programming, and alumni connections. He also participates in several key research projects at the center and also writes blog posts and policy digests on timely energy policy topics.
Alumni Research Fellow
Benjamin Paren is an alumni research fellow at the Kleinman Center and a postdoctoral research associate in the Research Laboratory of Electronics at the Massachusetts Institute of Technology.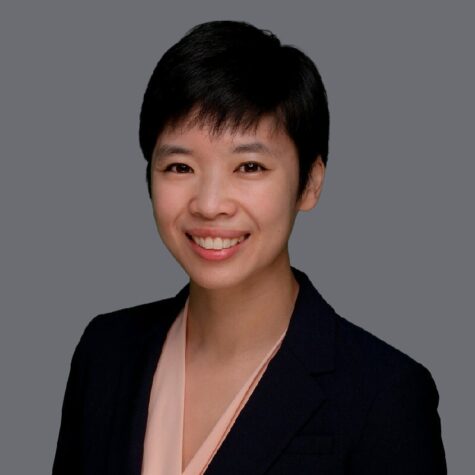 Wan-Yi "Amy" Chu
Assistant Professor, Mills College, Oakland, California
Wan-Yi "Amy" Chu is a former postdoctoral researcher in the Goldberg Group, located in the Department of Chemistry at the University of Pennsylvania