Report
Revitalizing Coal Communities
Adija Manley, Christina Simeone
|
December 20, 2016
With the coal industry in decline, new strategies are needed to support displaced coal miners and distressed coal communities. Take a look at what some organizations, both public and private, are doing to help.
Executive Summary
The coal industry has been in a period of decline. Environmental concerns, changes in technology, and increased competition from other sources of energy have reduced the demand for coal and coal mining jobs. While some see this as progress; others see this as a threat. In coal communities across the United States, miners are losing their jobs, governments are losing coal-tax revenues, and coal companies are filing for bankruptcy.
In light of the changes in the energy sector, organizations—public and private—are working to prevent coal miners from slipping through the cracks. This paper examines some of the initiatives underway to assist displaced coal miners and distressed coal communities.
The decline of the coal sector has not occurred uniformly across U.S. coal producing regions. While some regions have been suffering from changes in the production of coal for quite some time, others are just beginning to feel changes. This phenomenon, coupled with differing economic, political, and natural characteristics between coal production centers in the country, has resulted in different strategies and approaches to addressing the decline of the coal industry.
The current economic climate has left the job security and ability of miners to find employment vulnerable, and adversely impacted the financial health of the United Mine Workers of American Health and Retirement Funds. To ensure miners have access to this investment in their future and health, the unions and politicians have promoted legislative strategies to maintain critical and promised benefits to miners. A number of state and federal programs have been developed with the goal of getting miners back to work, and in jobs that can provide a middle-class lifestyle. Some programs focus on linking miners with employers who can use their current skill sets. Other programs open up more job opportunities to miners through workforce development programs, a number of which provide on-the-job training.
The focus has not just been on getting miners back on their feet, but improving the economic health of their communities. Some coal communities are looking to diversify their economies and attract and develop more businesses. To do this, there has been investment in infrastructure. For example, Kentucky has invested in expanding broadband internet access throughout the state. Reclaiming land left unproductive due to abandoned mines is seen as another economic opportunity. The RECLAIM Act (H.R. 4456), a proposed bill in Congress seeks to fund reclamation projects on former coal mines, so the land can be converted into more productive uses. There has also been work to promote the development of particular industries. For example, tourism is an industry many communities are interested in developing as part of their economic mix.
The Partnerships for Opportunity and Workforce and Economic Revitalization (POWER) and POWER + Plus, are executive branch efforts to assist coal miners and mining communities. The POWER+ Plan and RECLAIM Act are included in the President Obama's 2016 proposed budget. Projects that align with the POWER+ Plan's goals have already received grant money as well through the POWER grant initiative. For example, grant money has been awarded to the Friends of Southwest Virginia to support their work developing a tourism cluster in that part of the state (White House 2015).
While communities aspire to reinvent their economies, some places are reticent to give up on coal, and seek to preserve coal as a major sector in their economy. In Wyoming and Illinois, there have been investments in new technologies to make the use and production of coal cleaner.
Work being done to support coal miners and their communities is essential to prevent an economic free-fall in vulnerable coal communities. Measures to assist coal miners and their families may help them retain their work benefits and retrain them for other types of employment. However, retraining workers does not ensure they find jobs in their communities—they may have to leave their communities. In addition, many of these jobs do not pay as well as their former coal jobs. Plans to assist coal-miners specifically may just be stop-gap measures. However, broader plans and investments being made to enable a revitalized future for these communities have the potential to dramatically transform these regions over time.

Adija Manley
Weitzman School of Design
Adija Manley is a research assistant at the Kleinman Center for Energy Policy and a graduate student at the University of Pennsylvania, where she is pursuing a master's degree in city and regional planning.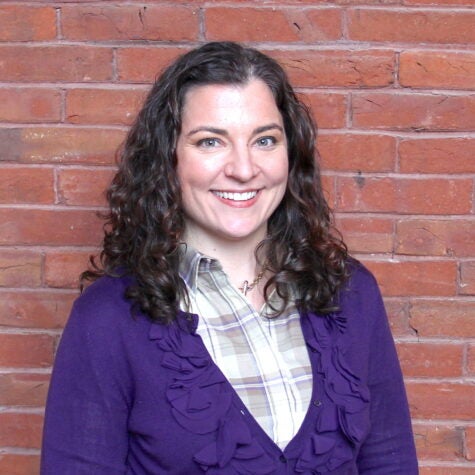 Christina Simeone
Kleinman Center Senior Fellow
Christina Simeone is a senior fellow at the Kleinman Center for Energy Policy and a doctoral student in advanced energy systems at the Colorado School of Mines and the National Renewable Energy Laboratory, a joint program.