Report
Reconciling Subsidized Resources: In PJM's Competitive Electricity Markets
Christina Simeone, Angela Pachon
|
August 24, 2017
On May 4, 2017, the Kleinman Center organized a workshop to discuss integrating subsidized resources into PJM's competitive markets. This proceedings report captures the opinions shared and a research agenda that could inform future thinking.
Introduction
On May 4, 2017, the Kleinman Center for Energy Policy (Kleinman Center) at the University of Pennsylvania organized a one-day, invitation-only workshop to discuss the effects of subsidized resources in competitive electricity markets and different options for the reconciliation of states policies and cost efficient market operation in PJM Interconnection (PJM).
32 participants attended the workshop including a group of academic economists, PJM market participants, PJM staff, PJM's market monitor, and representatives from the Federal Energy Regulatory Commission (FERC). Kleinman Center staff facilitated the workshop, which was conducted under the Chatham House Rule.
Options discussed to reconcile state policies and competitive market outcomes included:
Integration of state environmental goals through a carbon price administered in the energy market;
Accommodation of subsidized resources through a "two-tier" capacity pricing mechanism;
Mitigation of the effects of discounted capacity market bids resulting from subsidies, through implementation of a bid price floor.
Many related topics were explored, including: perspectives on the performance of PJM's energy and capacity markets, the short and long-term needs of the markets, the issue of subsidies, and identification of a research agenda that could inform future thinking on these topics.
The proceedings report, available as a PDF, attempts to capture the wide variety of perspectives shared during the workshop.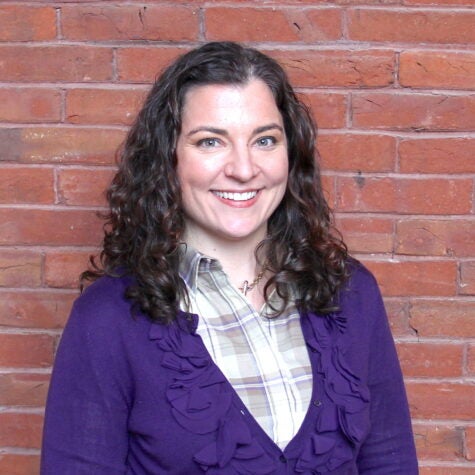 Christina Simeone
Kleinman Center Senior Fellow
Christina Simeone is a senior fellow at the Kleinman Center for Energy Policy and a doctoral student in advanced energy systems at the Colorado School of Mines and the National Renewable Energy Laboratory, a joint program. 
Research Director
Angela Pachon is the research director at the Kleinman Center. She oversees the research agenda, manages the research grants and the visitor scholar programs, and develops scholarship and research collaborations across campus and beyond.