Podcast
Rising Seas and the Future of Coastal Cities
Billy Fleming, Jeff Goodell
|
April 3, 2018
As sea levels rise, nuisance flooding is the first wave of assault on coastal cities. Can we protect our coasts from inundation, or is retreat inevitable?
Jeff Goodell, author of the New York Times award-winning book, The Water Will Come: Rising Seas, Sinking Cities, and the Remaking of the Civilized World, talks about the impact of rising seas on America's coastal centers in the decades to come. Will innovative engineering allow cities and towns to be protected, and at what cost? Or, will the seas prevail, leaving some areas abandoned? Billy Fleming, research director for the Ian L. McHarg Center at the Penn School of Design and an expert on climate adaptation planning, weighs in as well. 
The U.S. government estimates that sea levels will rise by two feet by the middle of this century due to a warming climate. Already the impact of higher water is being felt in points around the country. In many coastal communities, nuisance flooding has become the predictable norm.  Miami Beach is spending half a billion dollars to elevate roads and install pumps in an effort to stay dry. And Houston, New York, and New Orleans, all cities that are just feet above sea level, have recently seen unprecedented and devastating flooding. Goodell and Fleming look at the political and human costs of taking action.

guest
Billy Fleming
Wilks Family Director, Ian L. McHarg Center
Billy Fleming is the Wilks Family Director of the Ian L. McHarg Center in the Weitzman School of Design. and a senior fellow with Data for Progress.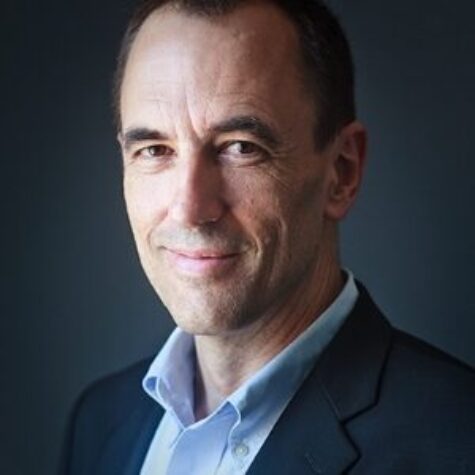 guest
Jeff Goodell
Contributing Editor, Rolling Stone Magazine
Jeff Goodell is a contributing editor with Rolling Stone magazine, where his writing focuses on environmental and climate issues. Last year he published his sixth book, The Water Will Come: Rising Seas, Sinking Cities, and the Remaking of the Civilized World.
host
Energy Policy Now Host and Producer
Andy Stone is producer and host of Energy Policy Now, the Kleinman Center's podcast series. He previously worked in business planning with PJM Interconnection and was a senior energy reporter at Forbes Magazine.