Insight
New York, London Lead Divestment Efforts
Ari Bortman
|
May 14, 2020
Coronavirus may have prevented city leaders from meeting in NYC, but the Fossil Fuel Divestment movement is gaining more strength than ever as coal and oil stocks underperform.
In 2018, Mayors Bill de Blasio of New York City and Sadiq Khan of London called on every other city around the world to follow their lead, and divest from fossil fuels to safeguard the futures of their citizens. 
Since then, many more cities have joined New York and London as they realize that, in addition to being environmentally destructive, fossil fuels are simply a bad investment.
New York and London have partnered with the C40 Cities to create the Divest/Invest Forum. The project aims to increase the number of cities committed to divestment by providing a platform for cities to collaborate and "share best practices, knowledge, and tools proven to accelerate divestment." 
C40 Divest/Invest city leaders were scheduled to meet in March in New York City. The meeting was canceled due to coronavirus, but thanks to the work of C40 and the New York City Mayor's Office, city representatives met for an online workshop, where they shared progress from member cities, and developed tactics for moving forward. 
At the center of the movement's recent progress is a new guide, "Divesting from Fossil Fuels, Investing in Our Future: A Toolkit for Cities," released in January. The guide presents a framework for working with city administrations to achieve meaningful divestment, and for making that a powerful, public statement.
In the guide, the mayors' offices and the C40 frame divestment as a moral, environmental, and financial imperative, and outline how to use the full visibility and financial leverage of megacities to combat the fossil fuel industry.
"Divestment has a clear impact," the guide writes, "it sends a strong message that your city is not open to the influence of fossil fuel companies, and helps to undermine their legitimacy…[and] is likely to lead to a change in market norms." And that is the real power of divestment: making sure that business as usual doesn't go on as usual.
In addition to being one of the most polluting industries active today, fossil fuels obstruct action on climate through a combination of scientific misinformation, and anti-environmentalist lobbying. Exxon and other key players intentionally obscure climate science to stymie support for environmental regulations, and further spend hundreds of millions annually to lobby against climate policy pursuant to the goals of the Paris Climate Accords.
Increasingly, however, divestment is becoming more of an obvious fiduciary necessity, and not simply a moral statement. The industry's stocks lag well behind average market performance. Recent earnings have been so poor that the largest oil giant, Exxon, recently had its stock downgraded to "sell" by Goldman Sachs. 
This trend of unreliable stock performance will likely continue as the economy decarbonizes. London's Deputy Mayor for the Environment, Shirley Rodrigues, stresses that, "the biggest reason for divestment is risk management." She highlights that while some critics claim fossil fuels are necessary for portfolio diversification, none of the cities who have divested (including London, Auckland, Berlin, Copenhagen, Melbourne, Oslo, Stockholm, and more) have seen any negative impact on their returns.
"Divestment," write de Blasio and Khan, "is a powerful tool and a prudent use of resources… [and] can send a clear message to the fossil fuel industry: change your ways now and join us in tackling climate change." Currently, the business model and practices of the fossil fuel industry are fundamentally incompatible with maintaining warming under a 1.5o Celsius or even 2o threshold, and are financially unsustainable as the world transitions to cheaper, cleaner, renewable energy sources.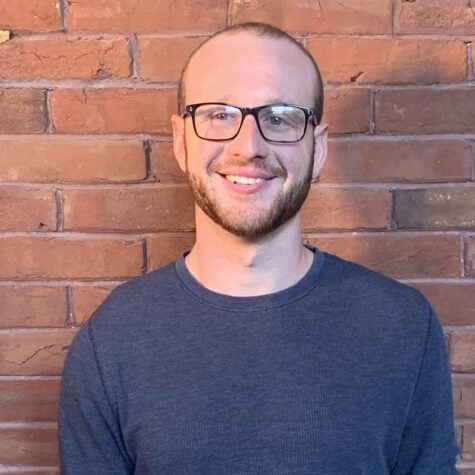 Ari Bortman
Undergraduate Seminar Fellow
Ari Bortman is an undergraduate student studying mechanical engineering and applied mechanics at the School of Engineering and Applied Science. Bortman was also a 2020 Undergraduate Student Fellow.