Insight
Making it Easy and Affordable for Philadelphians to Go Solar
Frances Kane
|
September 9, 2019
Through her internship with Philadelphia Energy Authority, Frances Kane encouraged Philadelphians to explore solar energy. Read about why 2019 is truly the year to go solar.
This summer, I had the opportunity to intern for the Philadelphia Energy Authority (PEA), where I worked on advancing the city's clean energy initiatives. Specifically, I worked on the Solarize Philly program, which is a citywide initiative to make the process of going solar easier and more affordable for Philadelphians. Solarize Philly has also launched a solar training program at the School District of Philadelphia to support the growing solar industry in Philadelphia. 
Though Pennsylvania lags in total solar energy production compared to states with higher incentives, Solarize Philly is the largest solar initiative in the country. As of this summer, Solarize Philly has received over 5,500 signups and almost 500 solar contracts throughout its three phases. Philadelphia began taking action on the growing need for clean energy in 2010, when PEA was created as an independent municipal authority to provide expertise on reducing energy consumption and expense. In 2016, PEA launched the Philadelphia Energy Campaign, with a goal to leverage $1 billion toward energy efficiency and clean energy in Philadelphia in the next 10 years.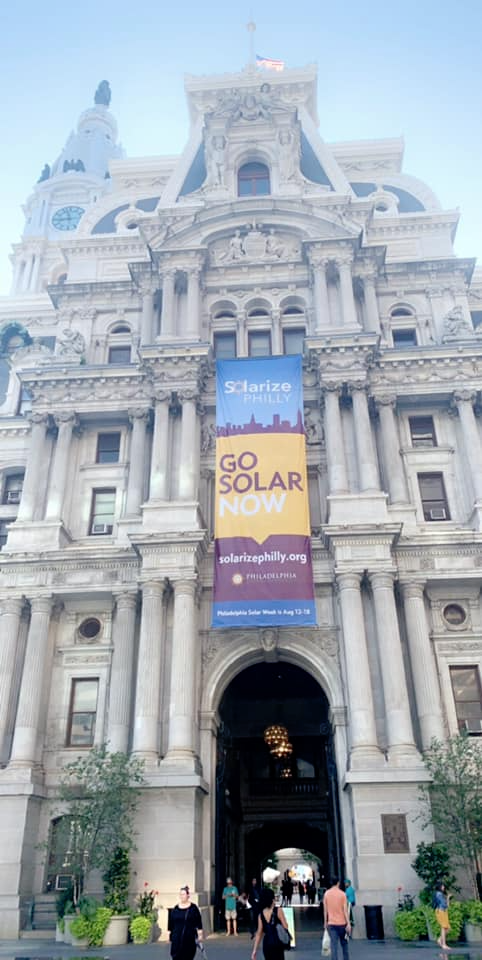 Solarize Philly, launched in 2016, was designed to make solar accessible for all residents of Philadelphia. To do this, the Philadelphia Energy Authority has stimulated the local solar market by providing government-vetted installers and equipment distributors. They have also leveraged group buying power to drive down the cost of going solar. In order to enable low and moderate income Philadelphians to take advantage of clean energy, subsidies and financing options have been made available. 
2019 is truly the year to go solar, and part of my responsibility this summer was to make that known through public outreach and marketing. On top of the group buying discounts that Solarize Philly offers, saving consumers about $2,000 below market prices, Philadelphia also passed its first Solar Rebate this summer. The bill will save Philadelphians $0.20 per watt on residential systems and $0.10 per watt on commercial systems, with applications opening in January 2020. Further, the 30% Federal Investment Tax Credit on renewable energy systems will start stepping down after the end of 2019. This trio of incentives really makes 2019 the best year to go solar. 
Beyond providing a channel for clean energy in Philadelphia, Solarize Philly also acts to create job opportunities and career paths in Philadelphia. Solarize Philly has generated over 50 jobs and also uses program fees to support solar training programs for high school students in Philadelphia. These training programs prepare students for meaningful careers in the clean energy sector, and PEA was selected for a $1.25 million award from the Department of Energy to expand these programs. The fourth cohort of students and interns from the summer solar training program graduated this summer, and Frankford High School was selected to host the nation's first Solar Program of Study for high school students.
The small group of people at the Philadelphia Energy Authority has inspired a shift in the mindset behind energy in Philadelphia. Despite the limited resources available, Solarize Philly has generated significant growth in the solar industry as well as in Philadelphia's job market. It was an amazing opportunity to be part of this growing program in its initial stages, and I thank the Kleinman Center for the funding to make this possible.
---
Do you have an energy idea you want funded? Learn more about our student grants that make opportunities like this possible.
---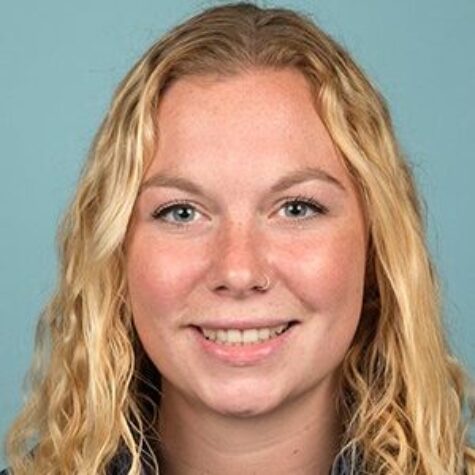 Frances Kane
School of Arts and Sciences
Frances Kane is a student in the School of Arts and Sciences studying science, technology, and society with concentration in energy and environment.