Supporting Renewable Energy and Energy Efficiency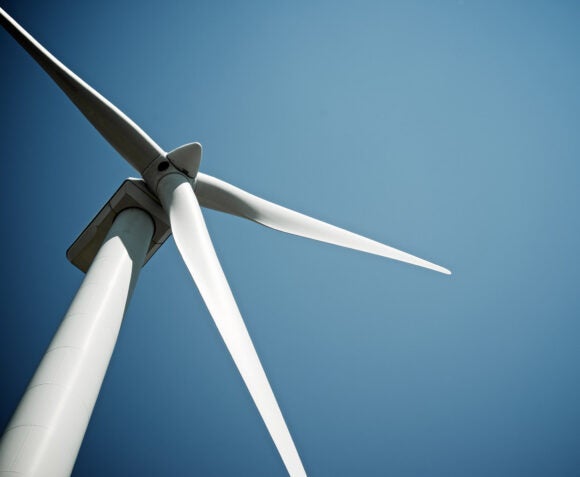 ---
Following the house resolution on a Green New Deal, policy experts, politicians, and thinktanks around the country have been inspired to contribute their own vision for a national climate plan. The Kleinman Center wants to ensure that we too are offering our vision for a successful national response to the global climate crisis. The below is one of six policy efforts that we see as essential elements of an effective climate plan. View the full list here.
---
In order to meet our emissions goals within the timeframe of the Paris Climate Agreement, there will need to be continued progress and innovation in the development of clean energy and storage technologies. Solar, wind, and battery storage have come down significantly in price over the last decade, but further steps need to be taken to ensure that they can provide reliable and affordable electricity to everyone. Emerging technologies such as small modular nuclear power, power-to-gas, carbon capture and sequestration, geoengineering, and electrolysis also need continued research support if they are going to become viable tools for fighting the climate crisis. Investing public funds into clean technology R&D will accelerate technological progress and pay for itself many times over by allowing us to successfully respond to the difficult task at hand. Furthermore, investing in domestic clean energy technology will allow us to compete in the clean energy economy of tomorrow.
In addition to supporting renewable energy via increased federally-funded research and development efforts, the United States should also support the energy transition by ensuring that our energy infrastructure and market systems are designed with electrification, load variability, storage, efficiency, and security in mind. The US electricity grid is a marvel of electrical engineering, but it is also aging, and badly in need of an overhaul. Modern monitoring, storage, high-voltage charging, and digital communication technologies can be implemented to make the grid run more efficiently, better manage the load variability of renewables, expand access, and provide customers with reliable and affordable service. The US should also help to improve the nation's energy system by introducing stringent building efficiency codes, offering loans and public investment opportunities for new renewable capacity projects, and helping to manage the shutdown of older fossil-fuel based generation so that excessive economic or environmental stress is not imposed on local communities.  
Lastly, by implementing state or regional renewable energy standards and encouraging long-term power purchase agreements, governments can ensure that demand for renewable energy steadily grows; providing producers with the necessary financial certainty to expand investment. To the extent that it is possible, all of the above tasks should be performed in a manner that allows for minimal electricity prices increases, an economic burden on many Americans.
We know that our current energy systems produce an unsustainable level of carbon dioxide and methane and we know that these gases are going to continue to influence the climate and atmosphere of our planet for years to come. We do not, however, know exactly how the world will choose to face these problems in the future. Today, solar and wind power are seen as the most likely methods for building a sustainable society, but it may be that at some point in the future, hydrogen or nuclear power will play a critical role. Furthermore, depending on our responsiveness to the climate crisis, carbon capture and geoengineering technology may be more or less critical for our survival. Ultimately, the response to climate change will likely vary geographically and temporally over the coming decades, and the best path forward is to ambitiously pursue the development of any infrastructure and technology that we currently see as potentially playing a critical role in the future response to our changing planet.
Associate Director of Academic Programming
Oscar Serpell oversees student engagement activities, new student programming, and alumni connections. He also participates in several key research projects at the center and also writes blog posts and policy digests on timely energy policy topics.