Project
Are Those Who Most Benefit from the IRA Aware It Exists? Guidance for Stakeholders and Policymakers
Michael Mann, Heather Kostick, Julia Pampush
|
June 1, 2023
In the language set out by the Inflation Reduction Act (IRA), it is clear that the act aims to address this issue in part by having subsidies for improving low-income household energy infrastructure. However, the IRA is not perfect and that there are a number of concessions that were made to appease fossil fuel interests (e.g., allowing existing oil and natural gas drilling permits to still be issued in previously untapped areas).
 
It is well known that the fossil fuel industry has weaponized the concept of energy poverty to give allowance to the idea that fossil fuels are necessary for poor and developing nations to catch up to developed nations. While energy poverty is a real phenomenon in that there are disparities in access to energy resources and energy can be a limiting resource in some cases, the last thing a developing nation needs is fossil fuel energy when the technology is there to support the alternatives.
 
This study investigates how stakeholders that could benefit from subsidies outlined by the IRA are actually impacted by energy poverty. This study addresses the following questions:

How can we ensure that low-income households utilize IRA subsidies for efficient home retrofitting projects?
Should energy efficiency programs focus on workforce development to reduce this sector's labor shortage?
Surveying stakeholders, particularly those that would potentially benefit from IRA subsidies, this work focuses on the Philadelphia area but looks to other cities for examples where IRA subsidies are being used or are planned to be used to address energy poverty issues. 
Presidential Distinguished Professor
Michael E. Mann is the Presidential Distinguished Professor in the Department of Earth and Environmental Science, with a secondary appointment in the Annenberg School for Communication. He is a faculty fellow with the Kleinman Center for Energy Policy.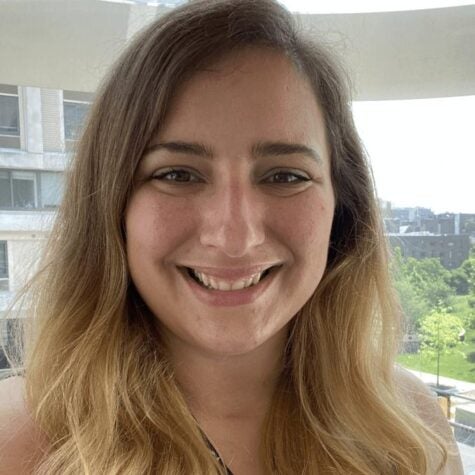 Heather Kostick
Administrative Coordinator, Penn Center for Science, Sustainability and the Media
Heather Kostick is the Administrative Coordinator for the Penn Center for Science, Sustainability, and the Media. Heather received her M.E.S. from the University of Pennsylvania, and is a Ph.D. candidate in Environmental Science at Drexel University.
Student Advisory Council Member
Julia Pampush is a member of the Kleinman Center's Student Advisory Council and an undergraduate in the College of Arts and Sciences majoring in Environmental Studies and Design. Pampush was also a 2023 Undergraduate Student Fellow.