Report
Heating the Bauhaus: Architectural History in the Context of Energy Policy and Transition
Daniel Barber
|
September 24, 2019
How do architectural ideas develop in response to energy systems? And how can new energy conditions propel architectural innovation? Berlin's Bauhaus Dessau provides a compelling case study.
Abstract
The design of the built environment is an essential aspect of any energy transition. Design plays a role in the technological intensification of energy efficiency; design is also crucial to fostering a culture of low-carbon living and encouraging discussion about policy, lifestyles, and urban transformation. The history of the Bauhaus Dessau, designed by Walter Gropius and built outside Berlin in 1925, provides a concise case study for how architectural ideas develop in response to energy systems – and how new energy conditions will require a shift in the terms of architectural innovation.  
The premise of the Bauhaus school was to form open workshop spaces where master and student could interact, and with which industry could engage – it depended on the open space of these workshops for its pedagogical innovations and, in turn, needed large amounts of heat to make the long, open, spans bearable in variable weather. This spatially and socially innovative project, in other words, required unprecedented amounts of heating energy. This essay describes the history of the Bauhaus according to its energy needs, looking first at the role of coal in the building's development, and then at the numerous re-toolings and retrofits of the heating system. The Bauhaus is today, in effect, a stranded asset: a valued cultural icon that is no longer habitable given changes to occupant expectations and new understanding of carbon emissions from coal.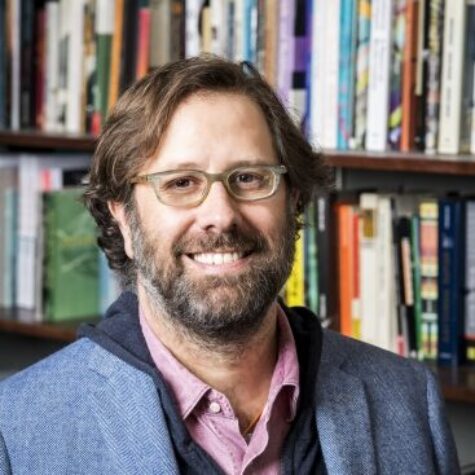 Daniel Barber
Associate Professor of Architecture
Daniel Barber is an associate professor of architecture at the Stuart Weitzman School of Design.