Protecting Communities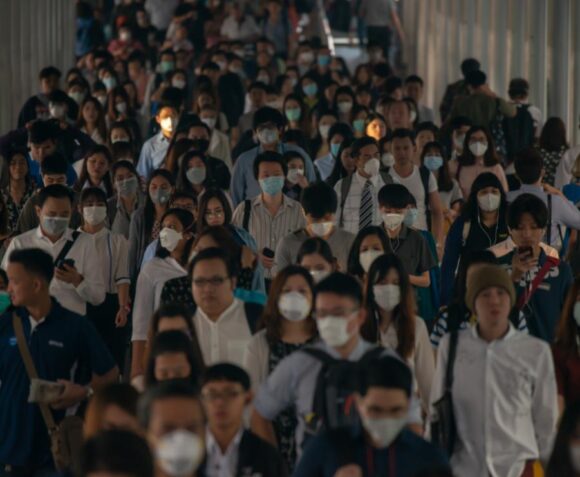 ---
Following the house resolution on a Green New Deal, policy experts, politicians, and thinktanks around the country have been inspired to contribute their own vision for a national climate plan. The Kleinman Center wants to ensure that we too are offering our vision for a successful national response to the global climate crisis. The below is one of six policy efforts that we see as essential elements of an effective climate plan. View the full list here.
---
Climate change is going to have enormous implications for the wellbeing of communities around the world and in every corner of the United States. Sea level rise, wildfires, hurricanes, tornadoes, heat waves, droughts, and floods all represent direct threats to human life as well as a threat to the livelihood and property of millions of Americans. These climate realities are the result of the inaction of past and present generations, and it is now the responsibility of this nation to protect its citizenry in any way that it can.  This demands timely relief to communities impacted by natural disaster by bolstering federal, state, and local emergency response plans. It also demands justice for communities disproportionately impacted by natural disasters. A small share of the US populace will endure the majority of climate change impacts caused by decades of collective inaction, and they deserve federal and state support in protecting themselves through adaptation where possible, and relocation where necessary.
We tend to see victims of natural disaster as the only victims of climate change, but the reality is that these communities are actually the victims of a legacy of unsustainable human development. In addition to protecting the victims of natural disaster, the nation also has a responsibility to protect other communities that have been negatively impacted by unsustainable development or are likely to be negatively impacted by the global need to abandon these unsustainable practices. These communities are just as much victims of unfettered human development as are the direct sufferers of climate change disasters.  The transition to a zero-carbon economy will necessarily mean the phase out of most, if not all, fossil fuel generation capacity. Consequently, with the exception of exported fuels, demand for US-based production of fossil fuels will largely disappear. These industries, both extraction and generation, serve as a primary employer for many communities in the United States, and these communities will need public support during the energy transition. The good news is that that the zero-carbon economy is creating new industries and opening up new employment opportunities. Already the US solar industry employs more workers than the fossil fuel power-generation industry. The best service the country can offer communities who currently rely on the fossil fuel industry is education and training opportunities so that they can become qualified to work in these emerging clean energy industries. We also need to ensure that clean energy facilities, offering well-paying jobs, are situated in communities that have lost employment from the fossil fuel industry. All the training in the world is no use if there aren't any new jobs in the affected communities.
There are also communities who have suffered for years due to environmental injustice. These communities have been exposed to environmental toxins and pollutants which have, in many cases, led to long-term physiological or cognitive health problems. As the country transitions away from fossil fuels, these communities will face an increased risk of toxin and pollution exposure unless retired fossil fuel assets are rigidly managed and strong protections are put in place for local residents. Finally, the energy transition and the necessary investment in energy infrastructure may impact the cost of electricity and goods. This represents a serious financial risk to low-income communities and necessary steps must be taken, in conjunction with infrastructure investment, to ensure that sufficient federal and state support is available.
The planet is changing, and in doing so it is forcing use to change with it. Human civilization has operated for thousands of years in an unconstrained domain, but we have now reached the end of that era. We can either face the future from a place of selfishness and greed where millions if not billions of people will lose their homes, lively-hoods, and access to basic resources, or from a place of unity, comradery, and selflessness, helping communities that are impacted by all aspects of our legacy of unsustainable development and unfettered growth. 
Associate Director of Academic Programming
Oscar Serpell oversees student engagement activities, new student programming, and alumni connections. He also participates in several key research projects at the center and also writes blog posts and policy digests on timely energy policy topics.