Featured Episode
Climate
September 26, 2023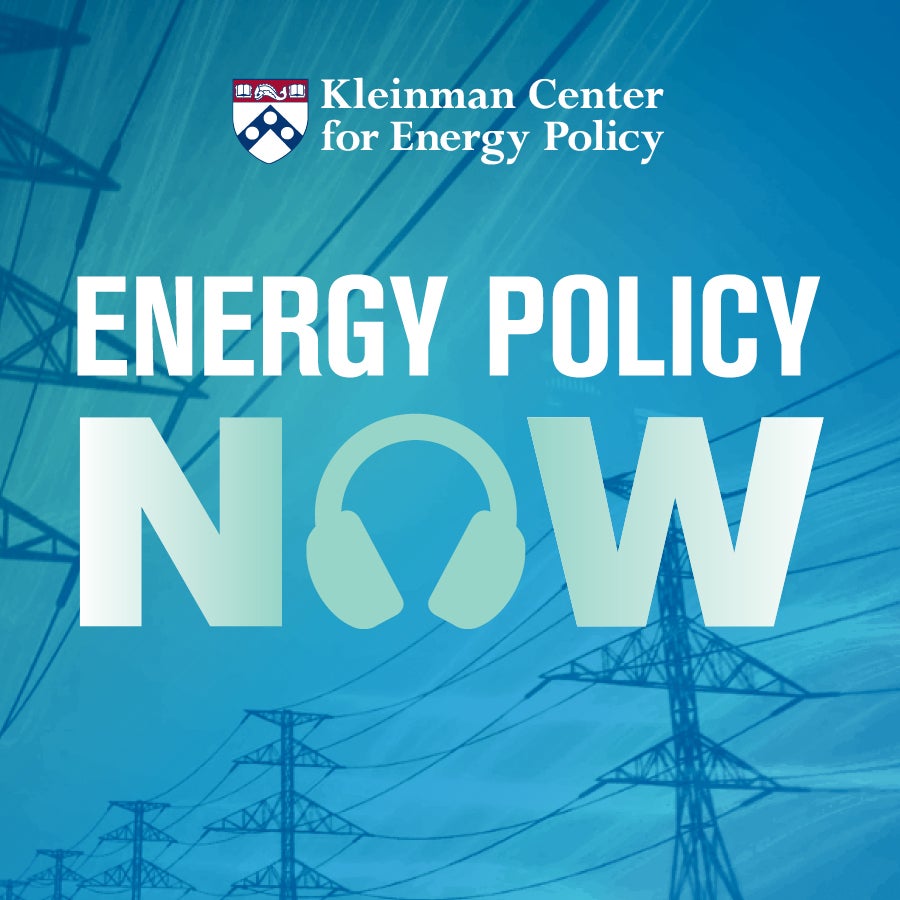 Energy Policy Now offers clear talk on the issues that define our relationship with energy and its impact on society and the environment.
---
Sort by

Publish Date

Sort by

Title
Guests
Summary
August 2, 2022
Can Clean Energy Deliver Energy Justice to Canada's First Nations?

Melina Miyowapan Laboucan-Massimo

A prominent advocate for indigenous rights in Canada sees promise in clean energy.
July 19, 2022
Proposed FERC Rules Aim to Accelerate Grid Decarbonization

Shelley Welton

The United States' electricity regulator has proposed two major electricity market reforms that could speed the pace of renewable energy development. 
July 5, 2022
Can Carbon-Negative Oil Be Climate Positive?

Peter Psarras

The fossil fuel industry is investing billions of dollars into projects that will use carbon dioxide captured from the air to produce more oil. What will be the climate impact?
June 21, 2022
Will Defense Production Act Spur Solar Supply Chain Development?

Robert Scott

An expert in international trade policy discusses the Biden Administration's use of the Defense Production Act, and tariff restrictions, to build a competitive U.S. solar supply chain. 
June 14, 2022
How Will Energy Dollars in the Bipartisan Infrastructure Law Be Spent?

Leah Rubin Shen

Advanced Energy Economy's Leah Rubin Shen discusses energy spending priorities in the Infrastructure Investment and Jobs Act.
June 7, 2022
Raw Materials Pose ESG Challenge for EV Industry

David Manley,

Hervé Lado

Two experts on mining industry governance explore environmental and social challenges around the mining of cobalt, a critical material in EV batteries, in the Democratic Republic of the Congo. This is episode three in the Exploring Governance series.
May 24, 2022
Governing Net-Zero Emissions Targets

Thomas Hale

As net-zero carbon targets become commonplace, strong governance will be needed to ensure climate benefits. This is episode two in the Exploring Governance series.
May 10, 2022
Governing the Promise and Peril of Emerging Climate Technologies

Shuchi Talati

Shuchi Talati, former chief of staff of the Department of Energy's Office of Fossil Energy & Carbon Management, discusses the need for strong governance to balance the potential benefits of carbon dioxide removal technologies with environmental and social risks. This is episode one in the Exploring Governance series.
April 26, 2022
Nicholas Stern on the Role of Economics in Combating Climate Change

Nicholas Stern

Economist Lord Nicholas Stern discusses why traditional economics fail to capture the magnitude of threat presented by climate change, and how the discipline must adapt.
April 12, 2022
Energy and the War in Ukraine

Anna Mikulska

An expert in energy geopolitics discusses the war in Ukraine and its implications for European energy security and decarbonization. The episode was recorded in front of a live audience.
March 22, 2022
Will Clean Energy Be Equitable Energy?

Chandra Farley

An energy activist highlights the opportunities, and challenges on the way to clean and equitable energy in the United States.
March 10, 2022
Organized Labor Sees Promise in Transition to Clean Energy

Lara Skinner

The transition to a clean energy economy will generate millions of new jobs. Unions are working to ensure that those jobs provide a living wage.
February 22, 2022
Climate Leader Germany Faces Challenging Exit from Coal

Alec MacGillis

ProPublica's Alec MacGillis discusses his recent New Yorker magazine article on Germany's protracted struggle to wean itself off of coal.
February 8, 2022
How Big Is LNG Opportunity for U.S. Natural Gas Industry?

Robert Johnston

Rising global LNG demand points to a strong future for US LNG exports. But ESG and economic worries loom.
January 25, 2022
What Makes Green Energy Finance Green?

Brian Lehman

A financier discusses the challenge of managing clean energy investment risk.
Podcast Producer & Host
Since the first season of our podcast series, Andy Stone has directed each episode of Energy Policy Now—defining topics, inviting guests, and leading informative conversations.
host
Energy Policy Now Host and Producer
Andy Stone is producer and host of Energy Policy Now, the Kleinman Center's podcast series. He previously worked in business planning with PJM Interconnection and was a senior energy reporter at Forbes Magazine.