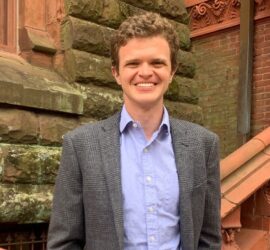 Student Advisory Council Member
Walter Johnsen is a Ph.D. candidate in the department of chemistry and he was the 2022 Kleinman Philadelphia Energy Authority Fellow. He is also a member of the Kleinman Center's Student Advisory Council.

Eliza Nobles is a New York Energy Futures research assistant at the Kleinman Center. Eliza is a dual degree graduate student studying city planning at the Weitzman School of Design and environmental studies at the School of Arts and Sciences.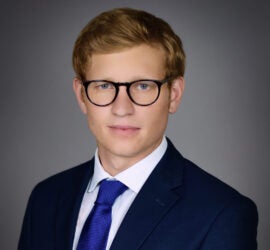 Podcast Editorial Assistant
Nicholaus Rohleder helps coordinate, plan, and research timely topics for the production of the Energy Policy Now podcast. He is a second-year student in the Master of Environmental Studies program pursuing a concentration in Enviro Engineering and Tech.