Announcement
Steve Viscelli Joins Kleinman Center's Distinguished Senior Fellows
October 18, 2016
PHIILADELPHIA, PA— The Kleinman Center for Energy Policy at the University of Pennsylvania's School of Design is pleased to welcome Steve Viscelli as a senior fellow for the 2016-2017 academic year. Viscelli is an economic and political sociologist who holds a Ph.D. in sociology from Indiana University and a M.A. in anthropology from Syracuse University. He is currently a lecturer in the department of sociology at the University of Pennsylvania.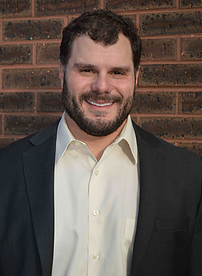 Viscelli recently released a book with the University of California Press entitled The Big Rig: Trucking and the Decline of the American Dream where he examines changes in the trucking industry through in-depth and on the road reporting. He will further explore the connection between the trucking industry and energy at the Kleinman Center.
"The movement of freight consumes vast amounts of energy and there is enormous potential to make that movement more efficient—reducing oil consumption, in particular.  I am thrilled to work with the folks at the Kleinman Center to bring together stakeholders invested in making freight transportation more sustainable and to find innovative solutions, especially for our biggest cities," said Viscelli.
Viscellli's research focuses on work, labor market economics, and economic regulation.  In addition to his academic research, he works with a range of public and private stakeholders to make the trucking industry safer, more efficient, and a better place to work.  In particular, he has worked with public and private organizations to develop new ways to move freight through urban areas to increase fuel efficiency and reduce the negative impacts of truck traffic.
"We are delighted to partner with Steve to advance the understanding of transportation's impact on the energy system. His boundary-spanning research which dives with such gusto into real world problems, perfectly illustrates the Kleinman Center's commitment to intellectually adventurous yet practical problem-solving," Professor Mark Alan Hughes, Founding Faculty Director of the Kleinman Center for Energy Policy.
This fall, Viscelli will also serve as a Fox Family Pavilion Scholar at the University of Pennsylvania.  From 2012-2016, he was a visiting assistant professor at Swarthmore College and a Senior Associate at the Center on Wisconsin Strategy.
Viscelli joins three other Kleinman Center senior fellows:
Bill Hederman, Former Senior Advisor to Secretary of Energy Ernest Moniz
Howard Nuekrug, Former CEO of Philadelphia Water
John Quigley, Pennsylvania's former Environmental Protection Secretary