Insight
Russia-Belarus Energy Relations: Rivalry Attenuated by the West
Alisa Reiner
|
May 16, 2022
As the conflict in Ukraine continues, Belarus' entangled energy interests make it one of Russia's only allies in the region.
With the current security crisis and further economic and diplomatic isolation of Russia, Belarus is gaining increasing importance as possibly Moscow's only ally on the Western front. It is to be seen if both countries press for further integration or if Belarus remains a more independent buffer zone on the border with NATO.
Asymmetric Interdependence
 From the early 2000s, Russian "donations" to the Belarus economy included Moscow's subsidizing of Belarusian oil refineries by selling crude without re-export duty and supporting Belarus 'economy with low gas prices. Considering that much of Belarus' revenue comes from gas transit fees, re-export of cheap oil, and value-added petroleum products, which account for 16.5% of exports, Belarus' economy depends heavily on affordable Russian energy.
Russia's ownership of Belarus' gas transmission systems contributes to the unequal relationship. In exchange for low-priced gas, Belarus offered Beltransgaz, the country's largest gas company, to Russia's state-owned, vertically-integrated Gazprom through a share repurchase mechanism, turning the company into Gazprom Transgaz Belarus—a fully-fledged subsidiary of Gazprom. Likewise, Russia's energy giant Slavneft retains majority ownership of Naftan–one of the two Belarussian oil refineries, and recently Russian companies have been advancing their ambitions for overtaking the Mozyr refinery. Should they succeed, Moscow will control 2/3 of Belarus' exports to the West. Lastly, Russian nuclear monopoly Rosatom is the principal contractor of Belarus' first nuclear power plant, Ostravets, which became operational in 2021 thanks to $11 billion in loans from Russia. When fully completed, it is expected to meet 40% of domestic electricity demand.
Russia's energy dependence on Belarus' transit is decreasing butnot non-existent. While the Nord Stream 1, Nord Stream 2, and TurkStream pipelines undermine Belarus' status as a transit state, in 2019 still, 33 bcm of gas were delivered to European buyers through the Yamal-Europe pipeline crossing Belarus. Similarly, roughly 40 million tons of Russia's oil exports to Europe travel through Belarus—the Druzhba pipeline carries Russian oil to Poland, Germany, and other central and eastern European states.
Prolonged Bickering
Between 2004 and 2019, three oil- and four gas-related major price disputes occurred. Aside from taking a strong position in these disagreements, Belarus revisited its "close friends" list. Minsk advanced possible energy trade relations with Poland, Ukraine, Kazakhstan, the Baltic states, and Azerbaijan. Similarly, in 2020, Belarus began importing U.S. oil through the Lithuanian port of Klaipeda. Such courage on the part of Minsk might be attributed to the ripple effects of Russia's 2016 change in oil industry taxation, which increased the prices for Belarusian importers and prompted Belarus to seek diversification of its energy supplies.
However, Moscow also tightened the screws. During the 2018 Eurasian Economic Union Summit, the Russian President voiced Moscow's official position— "different gas prices require a different level of integration between the two countries."
Friends Again?
Russia's action space is narrow, as Moscow cannot afford its buffer zone to slip out. Thus, in September 2021, Putin and Lukashenko announced the implementation of the 28 Union Programs to bring together the countries' economic legislations, harmonize tax and customs regulations, form a unified gas market, and construct a single defense space. Additionally, Putin mentioned creating a single currency. Though Moscow pledged to not meddle with Belarus' sovereign political issues and both presidents called Belarus and Russia the closest allies whose "friendly ties […] are reinforced by common history and spiritual values, often by family kinship," such integration is a strategic priority for Russia, and the creation of shared fiscal space and legislation will subordinate Belarus' economy to Russia's influence.
At the time of this writing, the G7 countries are determined on phasing out Russian gas within two-three years and embargoing Russian oil exports, while Moscow is exploring opportunities to prop up its energy trade relations with Asia. This means that Belarus' importance as a transit state will diminish, both for Russia and Europe. Likewise, considering that the West is also sanctioning Minsk for "collaborating" with Russia, the two countries are increasingly being thrown together toward further integration.
---
This insight is a part of our Undergraduate Seminar Fellows' Student Blog Series. Learn more about the Undergraduate Climate and Energy Seminar.
---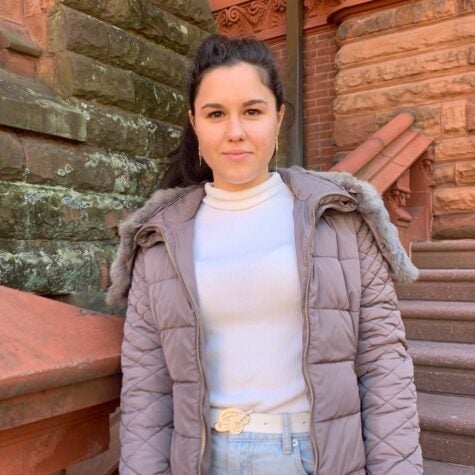 Alisa Reiner
Undergraduate Seminar Fellow
Alisa Reiner is an undergraduate student majoring in International Relations and minoring in Sustainability and Environmental Management. Reiner is also a 2022 Undergraduate Student Fellow.