Insight
Redeveloping Philly's Neighborhood Refinery
Christina Simeone
|
November 9, 2016
Back in a June blog post, I outlined some of the economic stresses impacting Philadelphia's neighborhood refinery – Philadelphia Energy Solutions (PES), a joint venture between Sunoco and the Carlyle Group – which included ending its bid to go public and reducing gasoline output due to low profit margins.
Since June, things have only gotten worse for PES. 
In September, PES froze company contributions to employee pensions, cut health benefits, and offered buyouts to salaried employees.  The company also planned to delay costly maintenance projects until economics improved. In October, reports surfaced that PES was laying off certain non-union workers, after the voluntary September employee buy-out strategy failed to materialize the desired level of cost reductions.
It is important to note that overall, the U.S. refinery industry is under stress at the moment, and PES isn't the only refinery feeling the burn.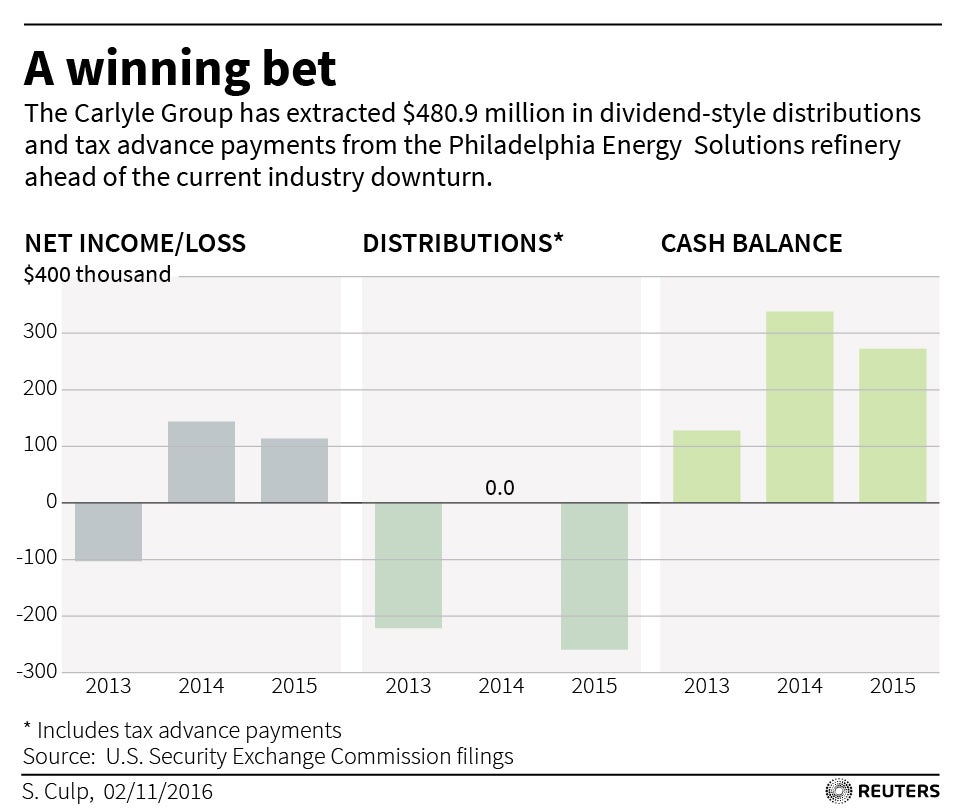 However, PES has the added burden of a heavy debt load and structured payments (totaling $480.9 million from 2013 – 2015) to private equity investors at the Carlyle Group.  According to Reuter's Business Insider, the payouts to Carlyle helped lead to PES recording a $65.7 million loss in 2015.  In September 2015, the company's debt to earnings (before deductions) ratio was a respectable 1.0, but nearly doubled to 1.9 by the end of that year.
The future of PES is unclear, and a resurrection is certainly possible (and has happened in the past). Although Wall Street investors didn't value PES, the boom-bust cycle of oil and gas refinery economics will again trend positive, but the timing of a recovery is uncertain and the company is bleeding money. 
I doubt another massive bipartisan political push and taxpayer funded bailout of the facility will materialize again, as it did in 2012.
So, what happens if PES' owners decide to close up shop and declare bankruptcy?
First of all there will be a crisis.  A plan to assist (e.g. retrain) and reemploy displaced refinery workers will need to be developed. Gasoline prices in the region will go up, negatively impacting consumers. Luckily, prices are at a low point to begin with.
Longer-term there is massive redevelopment opportunity (not to mention the significant improvement to air quality that will result from shutting down refinery operations).
PES sits on top of 1,400 acres of urban landscape within the City of Philadelphia. This is landscape that could be reimagined for a variety of new uses. For example, accommodating a much needed expansion of the neighboring airport operations, expanding housing or commercial operations, creating new urban greenspace, and more. 
But the site has soil and groundwater contamination, mainly from hydrocarbons, lead, and arsenic. In addition, the complicated refinery equipment at the site will eventually (note that some refineries can mothball for decades) need to be dismantled and decommissioned. 
Before the Carlyle Group agreed to purchase the site, they entered into an agreement with the U.S. EPA to protect PES (and themselves) from potential liabilities associated with pollution and contamination that had occurred in the past. However, Sunoco is still on the hook for cleaning up some of this past contamination.
If PES can't make it through this latest rough patch, and a buyer can't be found, Sunoco will be left with a big liability on its hands.
The City of Philadelphia (and state) has successfully revitalized contaminated land before (e.g. the Navy Yard).  Perhaps with the right negotiators and terms, Sunoco's liability headache could become Philadelphia's next asset?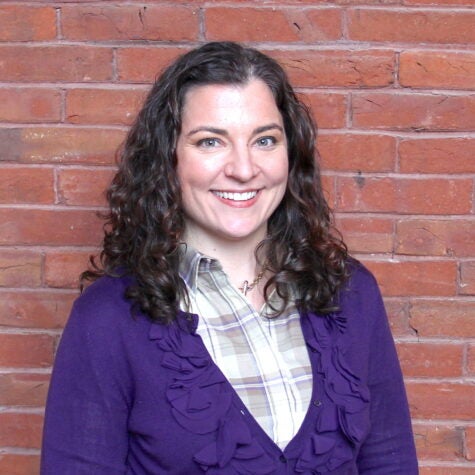 Christina Simeone
Kleinman Center Senior Fellow
Christina Simeone is a senior fellow at the Kleinman Center for Energy Policy and a doctoral student in advanced energy systems at the Colorado School of Mines and the National Renewable Energy Laboratory, a joint program.