Insight
Are Oil Trains Coming Back to Philly's Rails?
Christina Simeone
|
June 17, 2016
Is it just me, or have others in the downtown Philadelphia area noticed the recent uptick in oil trains cruising through the City?
Last summer, several rail shipments per day of 100 or so crude oil tanker-cars each could be seen chugging through the City, many bound for the Philadelphia Energy Solutions (PES) refinery in southwest Philadelphia or the Monroe Energy refinery in Delaware County.
However, the shipments started to trail off as 2015 wound down, due to slumping global oil prices.  The global price downturn made importing oil by ship from West Africa less expensive for area refineries compared to moving North Dakota's shale-based oil by comparatively more costly rail cars.
PES's SEC filing states its refineries process light sweet crudes predominantly from North Dakota, Texas, West Africa and Canada.
So what changed?
Global, unplanned oil supply disruptions averaged more than 3.6 million barrels per day (bpd) in May 2016, the highest monthly level ever recorded by the U.S. Energy Information Administration since January 2011. 
The disruptions were mainly attributed to wildfires in Alberta, Canada that reduced tar sand-based oil production (a heavy crude) by an average of 0.8 million bpd in May, followed by ongoing unrest in Nigeria.  Nigerian militants have been targeting attacks on oil and gas infrastructure due to political tensions, reducing Nigerian oil production to an average of 1.4 million bpd in May (its lowest level since the late 1980's) and increasing supply disruptions to an average of 0.5 million bpd. 
Since PES and Monroe have recently been relying on imports of West African (e.g. Nigeria and Angola) crude, the Nigerian light-sweet crude supply disruptions may be forcing a return to domestic crude and rail transport.
The U.S. EIA predicts Nigeria's supply disruptions to stay high through 2017.
The global supply disruptions, coupled with reduced domestic production, have combined to incrementally increase oil prices, with both the West Texas Intermediary (WTI) and Brent crude prices showing an uptick in early June.
This uptick in price is prompting some U.S. crude producers to start drilling again. This is creating concerns about the cyclical nature of new production preventing price recovery in struggling oil markets.
So Nigerian supply is dropping (i.e. more expensive) making U.S. supply more attractive.  Hence, the rail cars could be making a comeback. How much of a comeback will depend on the duration of Nigerian disruption, comparative economics, geopolitics, and more.  Drilling activity and oil produced in North Dakota dropped from March to April, but I suspect the May data will show a slight turn around.
The other noteworthy point is that many of the recent rail shipments of oil through Philly that I have seen look to be contained in pressurized DOT-112 tanks, rather than the unpressurized DOT-111 that dominated past crude-by-rail traffic through the city. DOT-112 rail tankers are expected to be less vulnerable to breach during a derailment.  The National Transportation Safety Board has recommended the phase out of existing DOT-111 tankers.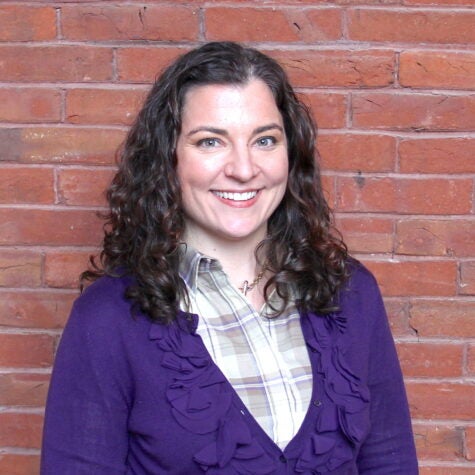 Christina Simeone
Kleinman Center Senior Fellow
Christina Simeone is a senior fellow at the Kleinman Center for Energy Policy and a doctoral student in advanced energy systems at the Colorado School of Mines and the National Renewable Energy Laboratory, a joint program.