Report
U.S. Offshore Wind Power: An Industry in Motion
Brandon Burke
|
August 13, 2018
Compared to Europe, U.S. offshore wind is in its infancy. But that tide is about to change.
Executive Summary
As of June 2018, the Block Island Wind Farm—a five-turbine, 30-megawatt offshore wind array located 3.8 miles off of Block Island, Rhode Island—is the only installation of its type in American waters. Based on March 2018 data, offshore wind presently constitutes less than 0.003% of the United States' total in-service utility-scale electricity generation capacity (U.S. Energy Information Administration, 2018).
By comparison, at the end of 2017, European sea basins (the North, Irish, and Baltic Seas; and the Atlantic Ocean) held 4,149 grid-connected offshore wind turbines, with a cumulative capacity of 15,780 megawatts (WindEurope, 2018). In fact, during 2017 alone, the 25-year-old European offshore wind industry installed a record 3,148 megawatts (560 new turbines). Contrast Europe's extraordinary 2017 with the same year in American offshore wind—zero American installations commenced construction, completed construction, or were connected to the grid during 2017.
The U.S. offshore wind sector continues to lag behind its European counterpart. The domestic industry faces some of the same barriers encountered in Europe—relative high costs, supply chain constraints, potential impacts to fishing, visibility concerns, and NIMBYism issues. However, offshore wind developers in the U.S. must also carefully navigate the uniquely American legal "shoals" occasioned by idiosyncratic state-level energy policies; the federal Jones Act; and the intricacies of securing not only approvals from local, state, and federal governments, but also the necessary coordination and agreement between those governmental actors.
Since 2010, multiple Atlantic coast states (Massachusetts, Rhode Island, New York, New Jersey, and Maryland) have taken concerted legislative or executive action to advance offshore wind development. Several other East Coast states—Connecticut, Delaware, Virginia, and North Carolina—are themselves currently engaged in early-phase offshore wind efforts. California and Hawaii, with abyssal Pacific Ocean waters a short distance offshore, are conducting preliminary activities in anticipation of deploying floating offshore wind turbines.
America's inaugural offshore wind effort, Cape Wind, ultimately proved unsuccessful, and there is a pronounced current disparity between the European and American industries in terms of installed capacity. Nonetheless, 2018 may prove to be the foundational year for offshore wind in the United States. 
On May 23, 2018, Massachusetts and Rhode Island selected bids for projects sized at 800 megawatts and 400 megawatts (respectively); three weeks later, Connecticut selected a bid for 200 megawatts of offshore wind capacity. These projects may be the first utility-scale American offshore wind farms. Although the granular implementation details of each state's offshore wind strategy vary, a confluence of factors, including the gradationally intensifying national interest in offshore wind, could mean that the American offshore wind industry may be poised to surge, particularly along the Atlantic Coast.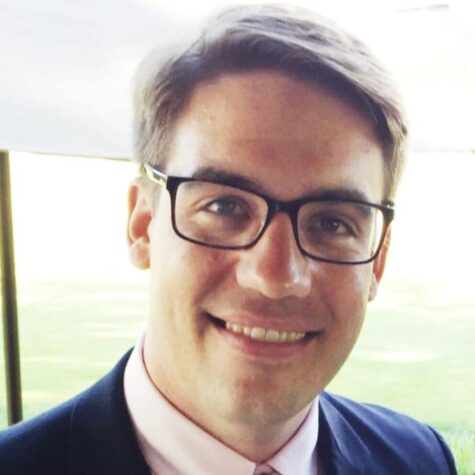 Brandon Burke
Policy Director, Business Network for Offshore Wind
Brandon Burke is a former graduate research assistant at the Kleinman Center and an attorney and Policy and Outreach Dire. He graduated from the University of Pennsylvania's Master of Environmental Studies program, with a Certificate in Energy Management