Featured Episode
Renewables
June 6, 2023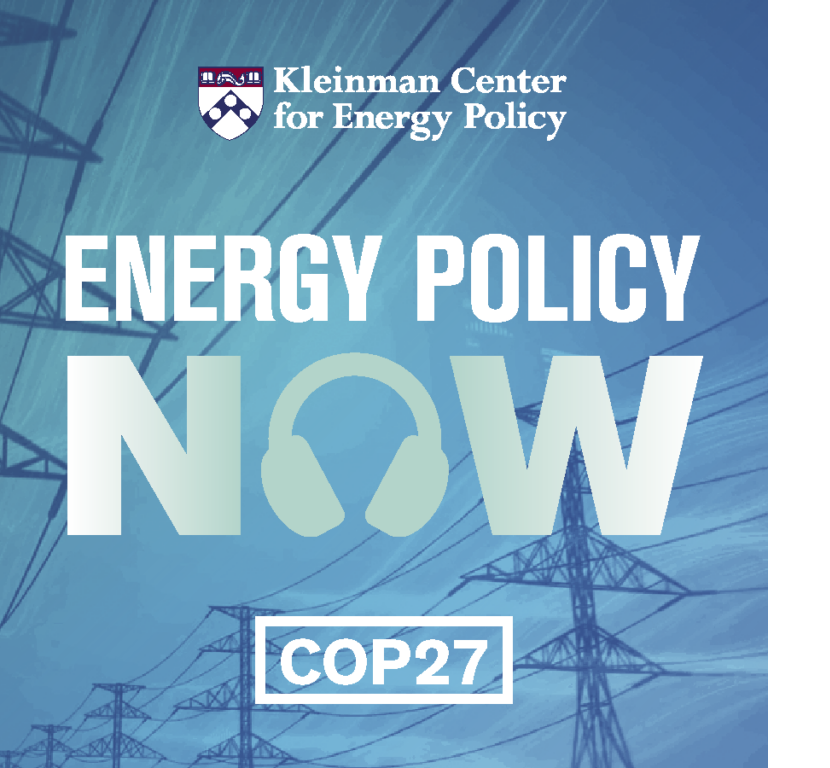 Energy Policy Now offers clear talk on the issues that define our relationship with energy and its impact on society and the environment.
---
Sort by

Publish Date

Sort by

Title
Guests
Summary
June 7, 2022
Raw Materials Pose ESG Challenge for EV Industry

David Manley,

Hervé Lado

Two experts on mining industry governance explore environmental and social challenges around the mining of cobalt, a critical material in EV batteries, in the Democratic Republic of the Congo. This is episode three in the Exploring Governance series.
December 10, 2019
Airlines Struggle to Rise to Climate Challenge

Andrew Murphy

The airline industry has a plan to limit its carbon footprint. Will it deliver?
February 5, 2019
China's EV Juggernaut

John Paul MacDuffie

China is aggressively expanding its electric vehicle industry, with the aim of becoming a leader in the global automotive market.
February 27, 2018
The Promise and Peril of Self-Driving Trucks

Steve Viscelli

Self-driving technology promises to revitalize the trucking industry. But increased energy demand and air pollution are possible downsides.
September 5, 2017
The Road Forward for Electric Vehicles

John Paul MacDuffie

The electric vehicle market seems poised to take off, with high demand for Tesla's Model 3 and growing attention from big automakers. Yet challenges that stalled EV growth in the past, namely sparse charging infrastructure and high costs, persist. A Wharton School expert looks at the role policymakers can take to support, or sink, the EV renaissance.
January 23, 2017
The Airline Industry Eyes Its Carbon Footprint

Megan Ryerson

Regulators have begun scrutinizing airlines for their outsized carbon emissions. The industry looks for ways to lower emissions and maintain profits.
Podcast Producer & Host
Since the first season of our podcast series, Andy Stone has directed each episode of Energy Policy Now—defining topics, inviting guests, and leading informative conversations.
host
Energy Policy Now Host and Producer
Andy Stone is producer and host of Energy Policy Now, the Kleinman Center's podcast series. He previously worked in business planning with PJM Interconnection and was a senior energy reporter at Forbes Magazine.