Featured Episode
Climate
September 26, 2023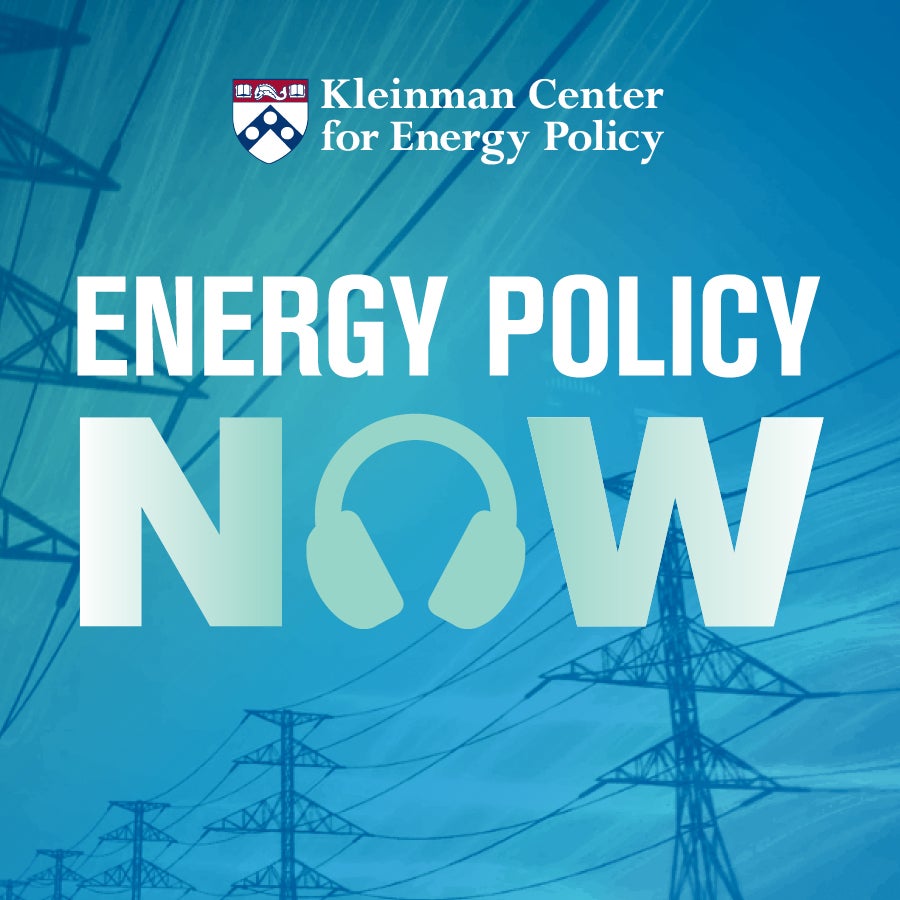 Energy Policy Now offers clear talk on the issues that define our relationship with energy and its impact on society and the environment.
---
Sort by

Publish Date

Sort by

Title
Guests
Summary
January 31, 2023
Will New Technology and Climate Change Save Nuclear Power?

Daniel Poneman

Daniel Poneman, former U.S. Deputy Energy Secretary and current CEO of Centrus Energy, explores the resurgent interest in nuclear power a decade after Fukushima.
July 9, 2019
Breaking America's Nuclear Waste Impasse

Allison Macfarlane

Former NRC Chairman Allison Macfarlane discusses four decades of failed efforts to find a permanent disposal solution for America's civilian nuclear waste and new thinking, based on successful disposal efforts in the military and overseas, that could lead to a workable solution.
February 13, 2018
The Future of Nuclear Host Communities

Saqib Rahim,

Jennifer Stromsten

Nuclear power plants pump millions of dollars into local economies. As the rate of nuclear retirements accelerates, will surrounding communities find a way forward?
January 31, 2018
Envisioning a Low Carbon, Lowest Cost Grid

Jesse Jenkins

Today's electric grid will need to be reimagined to deliver carbon-free power. MIT's Jesse Jenkins talks about what a deeply decarbonized electricity system might look like, and how to build it at lowest cost. 
December 12, 2017
Grid Operator PJM Talks Details of Energy Price Formation

Stu Bresler,

Christina Simeone

The Energy Department's proposal to shore up coal and nuclear power plants could undermine the very foundations of competitive electricity markets. PJM Interconnection's Stu Bresler, SVP for Operations and Markets, weighs in on DOE's proposal, and offers PJM's alternative.
June 27, 2017
Can Nuclear Bailouts and Electricity Markets Coexist?

David Cherney,

Christina Simeone

Recent financial bailouts of nuclear reactors in New York and Illinois highlight the conflict between states' environmental goals and the integrity of electricity markets.  As more states weigh subsidies, debate over their market impact and legality expand.
Podcast Producer & Host
Since the first season of our podcast series, Andy Stone has directed each episode of Energy Policy Now—defining topics, inviting guests, and leading informative conversations.
host
Energy Policy Now Host and Producer
Andy Stone is producer and host of Energy Policy Now, the Kleinman Center's podcast series. He previously worked in business planning with PJM Interconnection and was a senior energy reporter at Forbes Magazine.