Piyush Goyal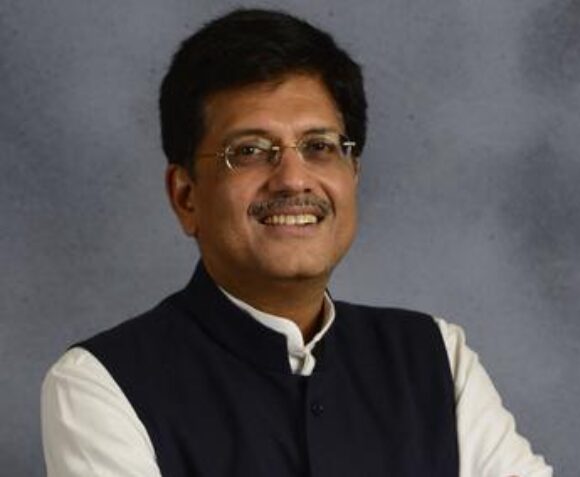 Carnot Prize Recipient
2018
Shri Piyush Goyal is the 2018 recipient of the Carnot Prize for distinguished contributions to energy policy. He is a member of India's upper house of parliament and serves as the minister of railways and coal. He previously oversaw power, coal, new and renewable energy, and mines.
During Goyal's tenure, India has seen transformational changes in its power sector—including the fast-track electrification of nearly 18,000 villages in some of the most remote and inaccessible parts of the country. Goyal's other projects include rolling out a comprehensive power sector reform plan, the world's largest LED bulb distribution program, and the world's largest renewable energy expansion program. 
Over his 34-year political career, Goyal has held several positions in the Bharatiya Janata Party (BJP), where he served as national treasurer and also head of the party's communications committee during India's 2014 general elections.
Goyal studied accounting and law at Mumbai University. In addition to public service, he was an investment banker and advised top corporations on management strategy and growth. He also served on the boards of the State Bank of India— the country's largest commercial bank—and Bank of Baroda.
His father, the late Vedprakash Goyal was India's union minister of shipping and the BJP's national treasurer for over two decades. His mother, Chandrakanta Goyal, was elected three times to the Maharashtra state legislative assembly. 
Goyal is married to Seema, who is a social worker, and he has two children who currently live in the United States: Dhruv works in New York, and Radhika studies at Harvard.
Highlights: