Benjamin Schmitt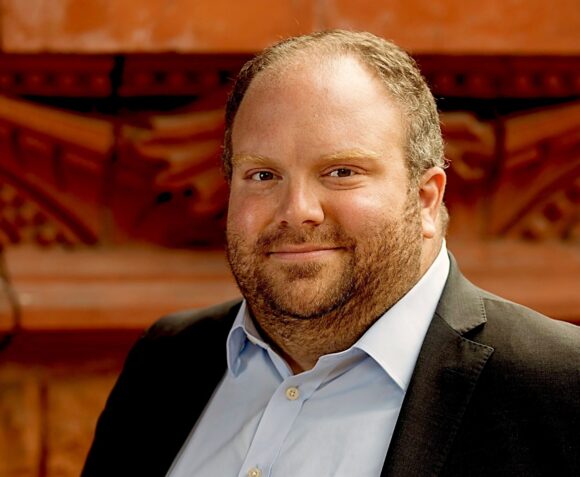 Senior Fellow

Benjamin L. Schmitt is a senior fellow at the University of Pennsylvania, where he holds a joint academic appointment between the Department of Physics and Astronomy and the Kleinman Center for Energy Policy. At Penn, Schmitt focuses on the project development and field deployment of the Simons Observatory, a new set of experimental cosmology telescopes and energy support infrastructure under construction at a high-altitude site in the Atacama Desert in northern Chile. In his joint role at Penn, he also pursues research and teaching related to European energy security, transatlantic national security, export control policies, and modern sanctions regimes.
Previously, Schmitt was a research associate and project development scientist at the Harvard-Smithsonian Center for Astrophysics, where he supported the technical design, project management, and deployment of novel instrumentation and infrastructure for next-generation experimental cosmology telescopes at the South Pole. For this work, he traveled to the Amundsen-Scott South Pole Station in Antarctica in early 2020 and is a recipient of the U.S. Antarctica Service Medal. Schmitt remains an affiliate of the Harvard-Smithsonian Center for Astrophysics and is also an associate of the Harvard-Ukrainian Research Institute.
Schmitt is a term member of the Council on Foreign Relations. He is co-founder of the Duke Space Diplomacy Lab, where he is also a fellow of Duke's Rethinking Diplomacy Program. Schmitt is also a senior fellow for Democratic Resilience at the Center for European Policy Analysis (CEPA), where he focuses on transatlantic energy and national security analysis, as well as emerging space security challenges to the transatlantic community.
Previously, Schmitt served as European energy security advisor at the U.S. Department of State, where he advanced diplomatic engagement vital to the energy and national security interests of the transatlantic community, with a focus on supporting the resilience of NATO's eastern flank and Ukraine in the face of Russian malign energy activities.
Schmitt has been an invited lecturer on energy, national security, and science policy at Harvard, Princeton, Stanford, Morgan Stanley Investment Management, the National Defense University, and more. He also regularly publishes in Foreign Policy, The Daily Beast, Newsweek, The Hill, Atlantic Council, and Harvard International Review.
He has been called to testify as an expert witness on transatlantic energy and national security issues before the U.S. Senate and House Committee on Security and Cooperation in Europe in U.S. Congress, the Canadian Parliament's Standing Committee on Foreign Affairs and International Development, and the Foreign Affairs Committee of the Verkhovna Rada (Parliament) of Ukraine. Schmitt received a personal sanctions designation from the Russian Federation in June 2022.
Schmitt regularly provides expert commentary for print, television, and radio, including The New York Times, The Washington Post, The Wall Street Journal, Foreign Policy, NPR's Marketplace, BBC World Service, Slate, Vox, The Sunday Telegraph, Voice of America, Deutsche Welle, Bild Zeitung, Handelsblatt, and the Kyiv Post.
Schmitt is a past recipient of the Government of Poland's Amicus Poloniae Award, has been honored as "Ukraine's Friend of the Week" by the Kyiv Post, and has received both Superior and Meritorious Honor Awards from the U.S. Department of State.
Before entering government, Schmitt served as a NASA Space Technology Research Fellow while pursuing doctoral research in experimental cosmology at the University of Pennsylvania. For this work, Schmitt received both M.A. and Ph.D. degrees in experimental physics from the University of Pennsylvania. Schmitt has also previously served as a U.S. Fulbright Research Fellow to the Max-Planck-Institute for Nuclear Physics in Heidelberg, Germany.
Schmitt is an Eastman School of Music trained classical vocalist with multiple leading operatic roles and solo concert performances on his resume. He is also a member of the United States Golf Association. Schmitt is a proud native of Rochester, New York.
He resides in Philadelphia, Pennsylvania.