Last week, I was privileged to be invited by NASA to view the historic launch of SpaceX Flight CRS 9 from Kennedy Space Center. In the early hours of July 18th, SpaceX successfully launched over 5,000 pounds of critical research supplies to be delivered to the space station for NASA. It was an awesome experience to see technology at work in such creative and innovative ways.  And it also got me thinking about how the energy industry stands to benefit from a similar business model.
The U.S. has ensured our place at the front of the pack on space exploration by the successful attraction of private sector companies into the space exploration "business." SpaceX was launched in 2002 by Tesla Motors CEO and former PayPal entrepreneur, Elon Musk. Since then the company has expanded towards the company's ultimate goal of reaching and settling human life on Mars. In 2010, SpaceX became the first privately funded company to successfully launch, orbit, and recover a spacecraft and the first private company to send a spaceship to the International Space Station.
Jeff Bezos, the founder and CEO of Amazon, is also active in the space race. He is the founder and owner of Blue Origin, an aerospace developer and manufacturer similar to SpaceX. Blue Origin was founded in 2000 and has begun testing space flights in 2015. The company plans to launch a suborbital human space flight by 2018.
It is inspiring to see that both Mr. Musk and Mr. Bezos are building facilities on the Kennedy Space Center grounds for the next steps in their movement to space. "Space Alley" will soon be buzzing like Silicon Valley with strong competition for the scarce aerospace talent. Commercial competition is the magic formula for technology innovation. We need more of it in energy.
Former Notre Dame Dean Frank Incropera has often said, "it's not rocket science; it's rocket engineering." Rocket engineering is what is making this industry happen. And isn't that true with energy, too?  It was energy engineering that has shifted us from energy shortages to energy abundance. Space travel has made great strides because of privatization and the energy industry can grow from similar privatization efforts.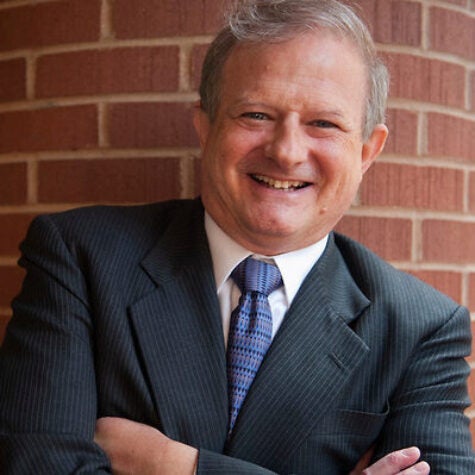 William Hederman
Independent Senior Adviser, Deloitte and Touche
William Hederman is a former senior fellow at the Kleinman Center and Independent Senior Adviser at Deloitte and Touche.