Insight
One Year Later: Solar Energy in Philadelphia is Still on the Rise
Jennifer Lessick
|
February 6, 2020
With Mayor Kenney's help, The Philadelphia Energy Authority is making unprecedented strides in increasing energy efficiency in the city, and they are just getting started.
In January 2019, a Kleinman Center blog post, written by master of environmental studies student Hayley McCurdy, highlighted the work being done by the Philadelphia Energy Authority (PEA) in creating Solarize Philly, the largest solarize initiative in the country. Today, one year later, PEA has made great strides in expanding the Solarize Philly program by providing over 650 homes with solar panels in Philadelphia, facilitating a 20% year-over-year increase in rooftop solar in the city since 2016, and initiating the country's first three-year solar installation vocational training program for high schoolers.
This success has not gone unnoticed. On January 6, City Council President Clarke took an opportunity during his swearing in speech to recognize the work that PEA has done in creating over 1,000 jobs and taking on several energy efficiency projects, with a specific mention of Solarize Philly's success in providing residential solar energy.
Furthermore, Clarke stated that "the Philadelphia Energy Authority is getting things done in Philadelphia, and has launched over $100 million in clean energy projects in the last three years. Their work on solar and energy efficiency is creating living wage jobs that help our city grow equitably."
This past semester, I was lucky enough to receive a Kleinman Center grant that allowed me to intern at PEA, specifically working on the third relaunch of the solar campaign.
Across the board, solar development in Philadelphia has benefitted from the city's continued support. One of the most demonstrated examples of this is the enactment of the city's solar rebate program, beginning in January of this year. With Mayor Kenney's clean-energy goals, there was a gap for the city to incentivize commercial and residential property owners to install rooftop solar, as the 30% federal tax credit (ITC) started ramping down in 2020 and Pennsylvania significantly lagging behind in statewide renewable energy incentives.
Mayor Kenney and the Office of Sustainability worked hard to pass the city-wide rebate program that will offset the cost of solar panel installation by 20 cents per watt on residential properties and 10 cents per watt on commercial properties. PEA has estimated that this would save approximately $1,000 per installation for a typical Philadelphia rowhouse owner. Combined with the group buying discounts leveraged from the Solarize Philly program and the ITC, the average homeowner will be able to save roughly $8,000 in total on solar installation.
This is exactly the incentive that homeowners need to make the switch to rooftop solar. With Philadelphia's goal of reducing emissions by 80 percent by 2050, Laura Rigell, Solar Manager at PEA, asserts that 15 megawatts of solar will need to be added every year. In 2018, Philadelphia's largest year for solar ever, 2 megawatts were added. This means that solar installations need to be ramped up significantly and quickly. This rebate will hopefully encourage homeowners and companies to pull the trigger and invest in rooftop solar.
The Philadelphia Energy Authority is undeniably making great progress in creating jobs and encouraging energy efficiency in the city, but they aren't done yet. The city's goals are high, but with the support of the Mayor, the City Council, and citizens, Philadelphia has the opportunity to not only meet these goals, but to help Philadelphian's enjoy the benefits of clean energy well into the future.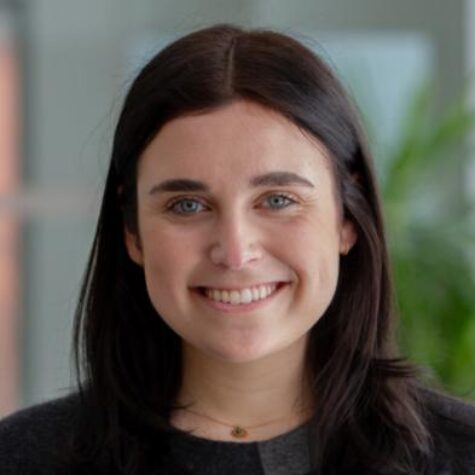 Jennifer Lessick
School of Arts and Sciences
Jennifer Lessick is a Master of Environmental Studies student in the School of Arts and Sciences.