Insight
Grid Assurance LLC to Offer Resiliency Subscriptions to Major Utilities
Christina Simeone
|
April 12, 2016
Electric "grid resiliency" – or "the ability to adapt to changing conditions and prepare for, withstand, and rapidly recover from disruption" – has increasingly become an operational and policy concern for utilities in light of extreme weather events, cyber or physical attacks, geomagnetic storms and an aging infrastructure base.  But how do transmission-owning companies become more resilient?
Enter Grid Assurance LLC with a potential solution.  The company is offering subscription-based service to transmission infrastructure owners to provide greater access and timely deployment of various critical transmission equipment in response to catastrophic events.  For a cost-based fee, Grid Assurance will procure and securely maintain an inventory of compatible spare grid equipment (e.g. large transformers, circuit breakers) that typically take long lead times to obtain. After a qualifying emergency event, Grid Assurance will allow a subscriber to purchase (at the original cost paid by Grid Assurance) an asset in its inventory and can also provide the transportation and logistics support needed to quickly get the extremely large and hard to move equipment to where it is needed.
According to the U.S. DOE's 2014 transmission equipment study, large power transformers are a concern for the U.S. electricity sector because failure of the equipment can cause significant outages, and collateral damage.  They can be difficult to quickly replace because they are expensive (millions of dollars), hard to move due to weight (100 to 400 tons), and procedurally lengthy to procure (taking up to 20 months due to qualifications, bidding, and obtaining raw materials). 
Although the U.S. is one of the world's largest markets for large power transformers, as of 2010, domestic manufacturers could only meet about 15 percent of domestic demand.  The 2015 Quadrennial Energy Review found that these high power transformers are critical to grid operations, yet are one of the grid's most vulnerable components.
In June 2015, eight major electric utilities and energy companies – American Electric Power, Berkshire Hathaway Energy, Duke Energy, Edison International, Eversource Energy, Exelon, Great Plains Energy and Southern Company – announced a joint MOU to pursue development of Grid Assurance after filing a declaratory order petition with FERC.
FERC's initial response was largely positive and in December 2015, after fine tuning its service model, Grid Assurance filed another declaratory order with FERC seeking further regulatory clarifications. On March 25, 2016, FERC issued a positive order in response to Grid Assurance's December petition that essentially provides the regulatory assurance needed for owners of electric transmission infrastructure indicating that the Grid Assurance product is a viable method of strengthening grid resiliency.
Grid Assurance believes it's "sparing-service" model will benefit subscribers by 1) reducing costs through inventory pooling, 2) achieve cost-lowering economies of scale, 3) securely manage the equipment inventories consistent with manufacturer warranties, and 4) improve logistics by locating storage warehouses to maximize delivery efficiency.
There are other efforts to improve transmission-level resiliency.  For example, in 2006, the Edison Electrical Institute (EEI) (which represents U.S. investor owned utilities) established the Spare Equipment Transformer Program (STEP) which requires participating utilities to maintain or purchase a certain number of spare transformers and sell these transformers to other utilities in response to triggering events, such as an act of terrorism.  In comments filed with FERC, EEI supported Grid Assurance's sparing service saying it "will not compete with or replace STEP but rather compliment as well as supplement STEP."
Grid Assurance LLC expects to begin marketing its services in Q2 2016, seeking subscriber commitments, warehouse specifications and inventory identification over the next 18 months.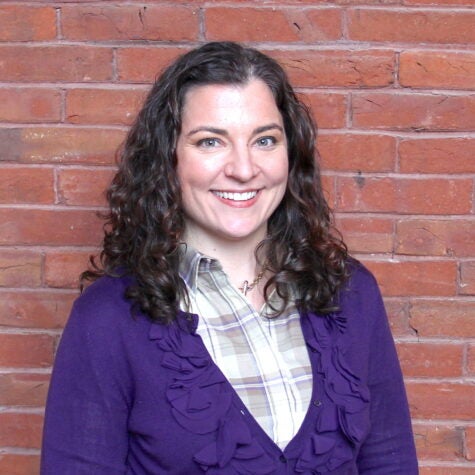 Christina Simeone
Kleinman Center Senior Fellow
Christina Simeone is a senior fellow at the Kleinman Center for Energy Policy and a doctoral student in advanced energy systems at the Colorado School of Mines and the National Renewable Energy Laboratory, a joint program.