Walter Johnsen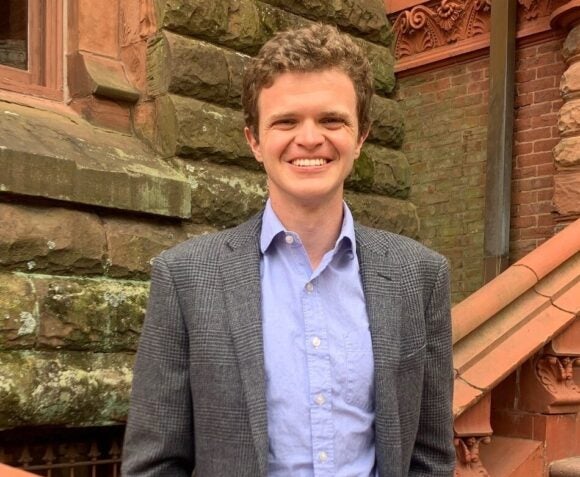 Philadelphia Energy Authority Fellow
2022
Walter Johnsen is the 2022 Kleinman Philadelphia Energy Authority Fellow. Johnsen is also a research assistant with the Kleinman Center and a member of the Center's Student Advisory Council.
Johnsen is a fourth-year Ph.D. candidate in the Department of Chemistry, where he works on a collaborative project co-mentored by Professors Karen Goldberg and Thomas Mallouk. His research is aimed at developing reaction systems capable of converting carbon dioxide to value-added products such as ethanol or ethylene.
Prior to Penn, Walter received a B.A. in Chemistry and Chemical Biology, magna cum laude, from Cornell University in 2018. Upon completion of his Ph.D., Johnsen hopes to inform municipal, state, or federal policy for renewable energy deployment. Johnsen was a 2020 Vagelos Institute Graduate Fellow.